Amperometrisk sensor for oksygen i gassfase
Amperometriske sensorer og sonder for måling av oksygengass uten behov for kondisjoneringssystemer
Hvordan kan vi hjelpe deg?
Amperometrisk sensor for oksygen i gassfase

Inline amperometriske sensorer (også kalt polarografiske sensorer) for måling av oksygen i gassfase i kjemiske prosesser kombinerer høy driftssi...


Inline amperometriske sensorer (også kalt polarografiske sensorer) for måling av oksygen i gassfase i kjemiske prosesser kombinerer høy driftssikkerhet med utmerket ytelse. METTLER TOLEDOs sensorer for oksygen i gassfase trenger ikke et kostbart kondisjoneringssystem for gassprøver, og kan installeres direkte i prosessen, og vedlikehold av sensoren kan utføres uten at prosessen må avbrytes.

METTLER TOLEDO tilbyr en unik, brukervennlig og pålitelig løsning for utfordrende applikasjoner som N2-inertisering, inertisering og avgassovervåking i farlige og ikke-farlige applikasjoner.

Oksygensensorer med integrert ISM-funksjonalitet (Intelligent Sensor Management) er utstyrt med avansert diagnostikk og Plug and Measure for rask sensoroppstart.
Ingen prøvetaking, bare måling
Inline amperometriske sensorer for oksygen i gassfase (også kalt polarografiske gassensorer) foretrekkes fremfor ekstraksjonssystemer fordi de gjør det mulig å samle inn oksygenavlesninger direkte fra stedet med eksplosjonsfare – uten problemene med lange prøvetakingslinjer og unødig lange responstider. På den måten kan du fokusere på sikkerheten, og ikke på vedlikeholdet, i inertiseringsapplikasjoner.


Upåvirket av miljøutfordringer
Fordi amperometriske gassensorer er ufølsomme for støv, fuktighet og mange forstyrrende gasser, kan de monteres inline der de leverer pålitelige og nøyaktige verdier. Med muligheten til å måle inline kan du redusere kostnadene som er forbundet med forbruket av inertgass i inertiserings- og lagringsapplikasjoner.

Intelligent, prediktiv diagnose
METTLER TOLEDOs polarografiske oksygensensorer bruker Intelligent Sensor Management-teknologi (ISM®) med utvidet diagnostikk som overvåker sensorens helsetilstand. Dynamisk levetid-indikator (DLI) gir en sanntidsvurdering av sensorens gjenværende levetid, målt i dager, slik at du kan klargjøre for utskifting når det er nødvendig.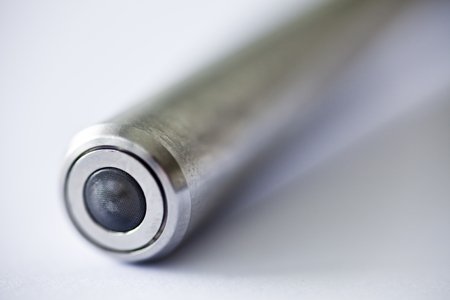 Bedre prosesskontroll med spormåling
Amperometriske gassoksygensensorer gir målinger ned til konsentrasjoner på 5 ppm. Med høy presisjonsgrad og lav deteksjonsgrense gir dette mulighet for bedre prosesskontroll i applikasjoner med oksygen i gassform.

Produkter og detaljer
Dokumentasjon
Brosjyrer

Safety, quality, productivity: that's what's most important to you. And that's why our approach to designing analyzers and sensors is based around a s...
Saksstudier

Bruk av gjenvunnet CO₂ har blitt en vanlig prosess ved de fleste bryggerier. Overvåking av gassen er avgjørende for å oppnå CO₂ av ønsket renhet for u...

Sustainable biomass products are being increasingly adopted worldwide. To ensure reliability in fermentation processes in a renewable oil production p...

Oksygennivåer må holdes svært lave ved produksjon av formaldehyd for å minimere eksplosjonsrisiko. En amerikanske produsent valgte en in situ-måler fr...

This white paper explains what these advantages are and why optical measurements are replacing amperometric systems.

Comi Condor are one of the leading suppliers of vertical continuous and horizontal centrifuges for the fine chemicals industry. It has selected METTLE...
Service
Sjekk våre tjenester – Skreddersydd for å passe ditt utstyr
Vi tilbyr støtte og service for måleutstyr gjennom hele livssyklusen, fra installasjon til forebyggende vedlikehold og kalibrering, til reparasjon av utstyr.
Driftstid
Support & Reperasjon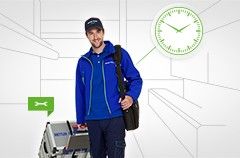 Ytelse
Vedlikehold & Optimering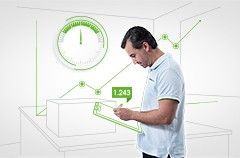 Ekpertise
Trening & Rådgivning