7000RMS Mikroorganismeanalysator
For sanntidsovervåking av mikrobiell kontaminering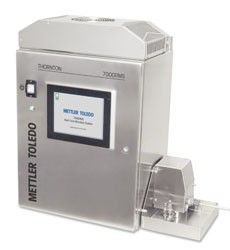 Tidligere har testing av avvikende mikroorganismeinnhold i farmasøytisk vann medført lange forsinkelser mens man venter på at kulturer skal vokse eller klargjøring av prøver med fargestoffer og reagenser. Slik er det ikke lenger. Online-enheten 7000RMS (Real-time Microbial System) gir kontinuerlig måling av mikroorganismer og inerte partikler i sanntid.

Høyere produktkvalitet til lavere kostnad
7000RMS eliminerer behovet for rutinemessig laboratorietesting ved at det ikke er behov for klargjøring av prøver. Øyeblikkelig varsling av mikrobeavvik gjør at man raskt kan iverksette tiltak, og dermed forebygge at produktet blir påvirket. Færre laboratoriemålinger og lavere energiforbruk i optimaliserte saniteringssykluser gir vesentlig lavere driftskostnader.

Pålitelig optisk teknologi
Lysindusert fluorescens, Mie-spredning og avanserte algoritmer brukes til å påvise og kvantifisere mikroorganismer og inerte partikler. 7000RMS kan også måle organismer som ikke kan påvises med vekstbaserte metoder.

Lett å bruke i hele produksjonsanlegget
7000RMS kan brukes on-line eller at-line, uansett om den brukes i OO-system, til lagring av rent vann eller i distribusjonssløyfe. Den kan også brukes i laboratoriet for rask testing av stikkprøver. Berøringsskjermen på analysatoren viser alle kritiske data og betjeningselementer på en brukervennlig måte.
Dokumentasjon
Produktbrosjyrer

METTLER TOLEDO Thornton's 7000RMS is an at-line analyzer for real-time measurement of microbial contamination (bioburden) in pharmaceutical water.
Datablad

Real-time Microbial Detection: Results every two seconds, no sample preparation or incubation required.
Manuals

The METTLER TOLEDO Thornton 7000RMS (Real-time Microbial Detection System) is suitable for monitoring microbial contamination in high purity water sys...
Service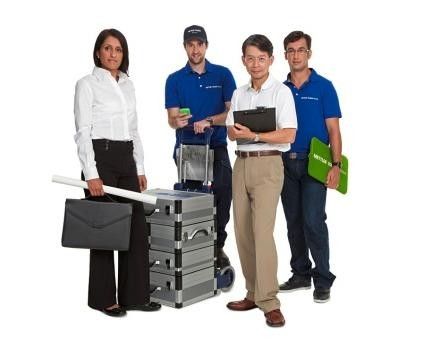 Be Ready for Your Next Audit with Service from METTLER TOLEDO
Accuracy, compliance, and high performance are critical for achieving product quality and efficiency in your plant. We support and service your measurement equipment through its entire life-cycle, from setup and configuration to preventive maintenance and calibration to equipment repair. Our teams of well-trained Service Technicians are ready to help you get the most value from your measurement equipment.
Let METTLER TOLEDO be your trusted advisor and provide just the right service approach to maximize accuracy, compliance, and high performance for your production needs.
Get service for:
Setup and Configuration
You need your new sensors and analyzers to be configured to your specific application for performance and reliability from day one.
Setup and Configuration of your measurement instruments by experts from METTLER TOLEDO ensures a productive start and long life.
We provide (as applicable to device):
Installation point assessment
Setup and Configuration
Calibration
Initial setup of reagents
Operator orientation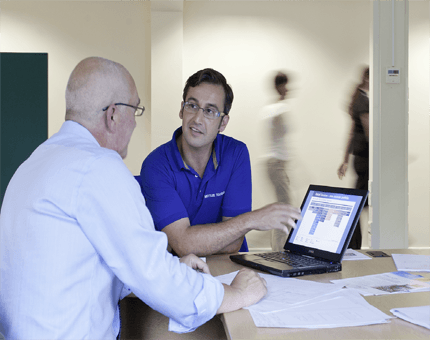 Preventive Maintenance
Proper maintenance of your measurement instrumentation helps to safeguard accuracy and productive uptime.
Preventive Maintenance services extend the lifetime of your instrumentation ensuring the best performance and value from your investments.
We provide (as applicable to device):
Visual inspection
Maintenance / calibration or replacement of electrodes
Replacement of wearable parts
Refill solutions or reagents
Calibration
Accuracy verification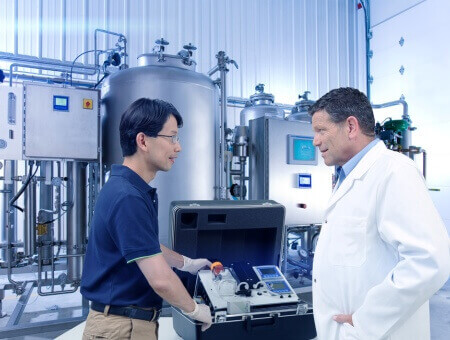 Calibration
Maintaining accurate measurement of your process, compliance to industry regulations, and to critical quality standards are easy to achieve with METTLER TOLEDO Sensor Calibrations.
We calibrate sensors traceable to national and internationally known standards, and adjust as necessary, to ensure sensor performance within specified tolerance.
We provide (as applicable to device):
Conductivity System Calibrations
Sensor Calibration that meets USP <645> Water Conductivity requirements
Full Calibration of TOC, conductivity, temperature and flow rate
Polarization / Calibration