Refinish Scale RPA455 USB 3m
For Consistent Paint Mix Quality.
RPA455 Scale, TFT color touchscreen, USB connectivity, Modular design, Formula management
Intuitive User Interface
TFT color touchscreen with bigger display allows customers to effortlessly manage formulas with guided processes, eliminating potential errors.
Formula Management
Formulas can be stored locally at the scale, allowing you to manage the mix process directly from the scale, freeing your computer.
Modular & Adaptable
Modular design provides selection of required components with flexible placement, resulting in reduced setup cost.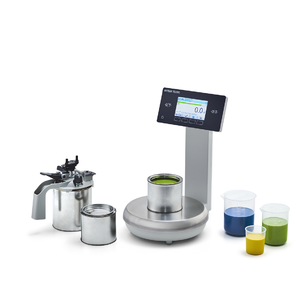 Spesifikasjoner - Refinish Scale RPA455 USB 3m
| | |
| --- | --- |
| Maximum Capacity | 7,500 g |
| Readability | 0.1 g |
| Platform Size (LxWxH) | 309 mm x 234 mm x 365 mm |
| Interfaces | USB |
| Display | colour touchscreen |
| Housing | Aluminum Diecast |
| Power Supply | 5 VDC, 1 A |
| Cable | 3 m |
| Material nummer | 30542750 |
Maximum Capacity:7,500 gMaximum Capacity:7,500 gReadability:0.1 gReadability:0.1 gPlatform Size (LxWxH):309 mm x 234 mm x 365 mmPlatform Size (LxWxH):309 mm x 234 mm x 365 mmInterfaces:USBInterfaces:USBDisplay:colour touchscreenDisplay:colour touchscreenHousing:Aluminum DiecastHousing:Aluminum DiecastPower Supply:5 VDC, 1 APower Supply:5 VDC, 1 ACable:3 mCable:3 m