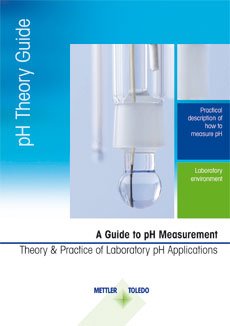 Correct and accurate pH measurements depend upon reliable instruments and electrodes. Right equipment selection, handling and maintenance are crucial for obtaining optimum results and prolonging instrument lifetime.
This pH Theory Guide focuses on giving a clear and practical description of how to measure pH in the laboratory and field environment. A lot of tips and hints are given for the important points and the whole measurement description is later backed up by the theoretical description of acidity and alkalinity measurements. Attention is also given to the different kinds of pH electrodes available and the selection criteria for choosing the right electrode
for a specific sample.
 
Table of Content:
Introduction to pH.
Electrode selection and handling
Troubleshooting guide for pH measurements
Comprehensive pH theory
Download the free pH Theory Guide and learn the basics of correct and accurate pH measurements. Get smart tips and hints from our pH experts for your daily work in the laboratory and field environment.
Pre-view the pH Theory Guide: