Rainin Pipette Repair & Service
Simple steps to assure performance
Search for Pipette Specific Services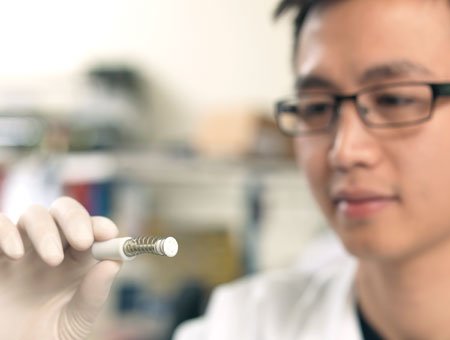 Routine maintenance
Since 95% of pipette failures are sealing system-related, cleaning and inspecting your pipette regularly will go a long way toward assuring solid performance.

Clean the shaft, seal/o-ring and piston with de-ionized water
Use solutions designed to remove DNA & RNA when appropriate
Replace the seal and o-ring if cracks or signs of leakage occur
Avoid using corrosive solvents and clean the pipette immediately when you do
Hanging pipettes when not in use will assure liquids completely drain out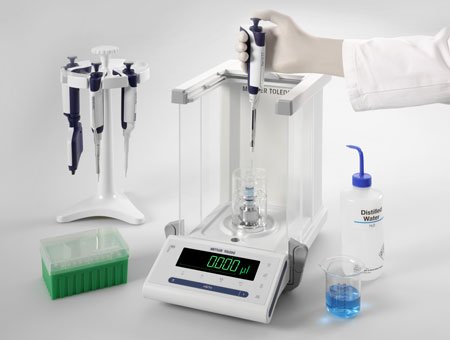 Quick check
A simple performance test known as "quick check" is a great way to evaluate your ability and the accuracy and precision of your pipettes. By periodically assessing whether or not your pipettes are performing within tolerances, you can assure data integrity and reduce your overall risk.

For detailed instructions and tools to help you do a quick check, visit Quick Check.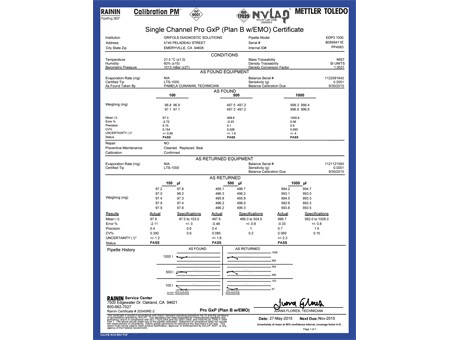 Quality service
When choosing a pipette service provider:

Insist that original manufacturer's parts are used for replacements.
Balances should be high quality, certified regularly and appropriate for the volume of the pipette being tested or calibrated (e.g., the smaller the volume, the greater the sensitivity required).
Technicians should be trained and routinely tested; calibration technicians must be certified.
The quality of the work is guaranteed. A provider who includes a warranty is more likely to perform quality work and guarantees that it is done correctly.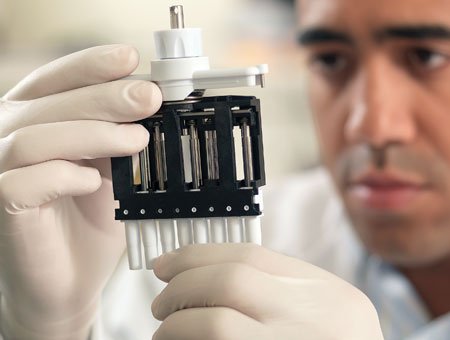 Questions? Just ask!
METTLER TOLEDO offers pipette support through its local representatives as well as through its technical support team.

Help with features of your Rainin pipette
Troubleshooting
Questions about pipette service
Other support-related questions

Contact Rainin Technical Support.
Pipette preventive maintenance and calibration service significantly reduces costs, risks and liabilities associated with out of calibration pipettes.