Preventive Maintenance for Product Inspection
Outstanding equipment performance through timely maintenance
Search for Product Inspection Specific Services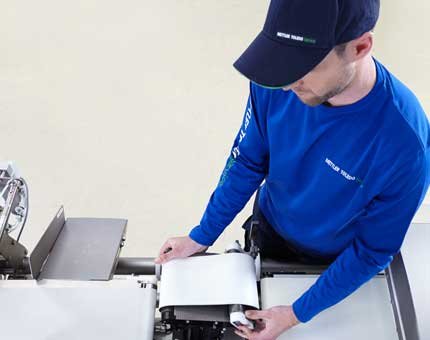 Prevention to avoid breakdown
To keep equipment running efficiently, you need to keep it functioning properly, via a regular preventive maintenance programme. This ensures parts and systems are overhauled, refurbished or replaced before they break down, avoiding equipment failure, unplanned downtime and costly repairs.
Expert teams at the ready
If you need a preventive maintenance programme for your production-line inspection system, contact us for rapid mobilisation of an expert technical team who can visit your premises and keep your equipment operating with maximum efficiency – even at the shortest notice.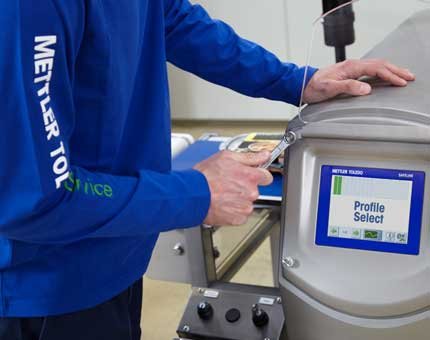 Comprehensive maintenance
Working closely with your engineering and technical personnel, our experts can carry out preventative maintenance programmes in accordance with your individual needs, including:
Cleaning and inspection
Adjustment and overhauls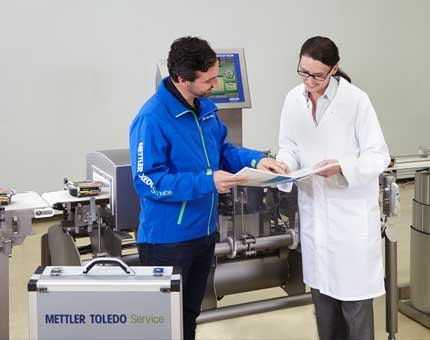 Organising regular maintenance
To ensure all your equipment runs with optimum efficiency, we will work with you to establish a regular programme of preventative maintenance for all your METTLER TOLEDO equipment, ensuring each visit covers the maximum number of machines – avoiding production-line downtime wherever possible.
Mettler Toledo can upgrade and refurbish your existing product inspection equipment, for enhanced productivity and performance.
METTLER TOLEDO can keep your staff up to speed with the latest technical skills and knowledge, through in-depth training and learning.