Equipment Qualification for Product Inspection
Ensuring accuracy and compliance with legislation, regulation and industry standards
Search for Product Inspection Specific Services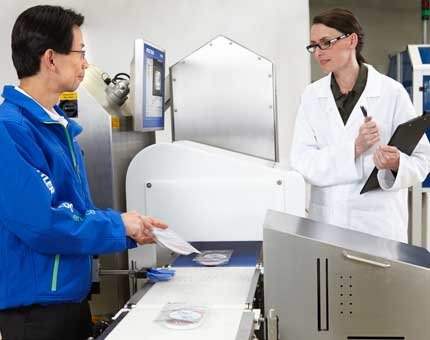 Precise product quality
Your business is dependent on the highest standards of product quality – which requires the use of precise inspection equipment to meet internal and external requirements. Working with METTLER TOLEDO means you can focus your efforts on operations, knowing you are meeting your compliance obligations.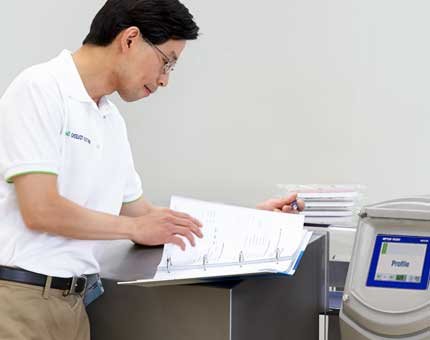 Installation & equipment qualification
Combining installation and equipment qualification ensures optimum performance to meet compliance needs. Three levels are available to accommodate specific requirements:
StarterPac - quick installation and easy set-up
IPac - qualified installation with traceable documentation
EQPac - qualified installation with testing and documentation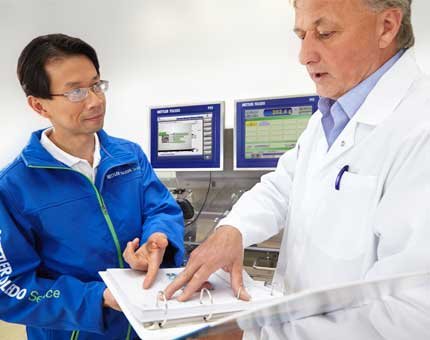 Regular performance verification
Performance verification ensures that inspection equipment performs accurately, while conforming to internal and external quality demands. With routine verification, you can inspect safely and avoid the costs of non-compliance and product recalls. METTLER TOLEDO can also provide a full documentation package according to regulatory needs.
Rely on METTLER TOLEDO support
We can help you determine regular testing procedure requirements and give guidance on the frequency of testing, so your equipment stays compliant with a wide range of standards. With our unique and pioneering MiraCal tool, our service engineers can provide you with consistent, traceable certification in printed and electronic format.
METTLER TOLEDO can keep your staff up to speed with the latest technical skills and knowledge, through in-depth training and learning.
Mettler Toledo will source, deliver and fit spare parts to keep your product inspection machinery operating with maximum efficiency.