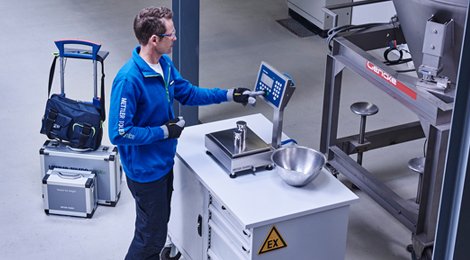 Optimize Calibration
The 2015 revision of the ISO9001 standard includes a major change regarding risk-based thinking that is now found throughout the entire standard. It also affects the calibration process.

Watch the webinar to see how we can help you comply with the ISO revisions and improve your process at the same time.
English ,
Deutsch ,
Español ,
Tiếng Việt ,
Français ,
Portuguese ,
Magyar
Author

Simone Budinsky
Global Service Product Manager

 

Agenda

The value of calibration
The ISO9001 revision and its impact on calibration
How to optimize calibration efforts

The only way to ensure that measurements deliver the kind of cost, quality and revenue results that help improve profitability over their entire lifetime, is to choose the right procedure and schedule to periodically maintain, calibrate and adjust your scale.


With periodic calibration alerts, you know immediately when a device is out of specification.  They also identify poor performance due to debris, abuse, and temperature or water ingress.

The question remains on how frequently calibration and routine testing should be performed. That's why we have developed Good Weighing Practice™, a standardized scientific methodology for secure selection, calibration and operation of weighing equipment based a thorough risk analysis.