CIVCore 11 Software
Supporting the inspection of everything from a simple barcode to advanced package designs, CIVCore is the ideal inspection software for ensuring your packaging meets your brand and industry standards. Supporting numerous industries - food, beverage, pharmaceuticals, just to name a few - our inspection criteria can be customized to suit your inspection needs.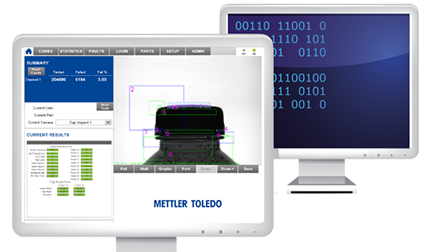 ProdX Data Management Software
CIVCore is integrated into ProdXsoftware for product inspection, for easy monitoring of all METTLER TOLEDO equipment. ProdX is a PC-based client server solution which monitors and manages data collected from METTLER TOLEDO product inspection devices. It supports rigorous quality control regimes, maximizes production optimization drives and simplifies production line operation.
CIVCore 11 Software
Curious about this novel software solution? See for yourself – this video covers the basics of logging in, setting up accounts and even shows how to setup a few inspection criteria. Want a more in-depth review of the software and systems? Contact us to setup a training session.