Bottle Kits QuickFlow 4L
Collecting Bottle for Benchtop Aspirator.
QuickFlow 4-liter Bottle Kit. 4-liter bottle, cap with quick-snap connectors, additional closed cap, sturdy metal carrying handle.
Improve efficiency
This bottle and cap with connectors enables seamless continuation of work when a full bottle is removed for autoclaving.
Expand capacity
An extra bottle offers higher productivity to your workflow.
Durable bottle
Made of thick, sturdy plastic, our bottle and cap protect against contamination and stand up to frequent autoclaving.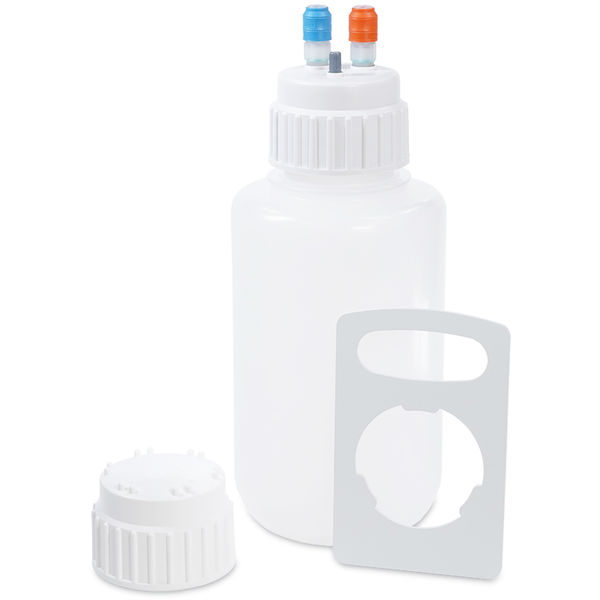 Specifications - Bottle Kits QuickFlow 4L
| | |
| --- | --- |
| Material Number(s) | 30524505 |
Accessories
Rainin QuickFlow Vacuum Aspiration System

Aspirator QuickFlow 4L EN