Software
Simplified procedures and increased process security
Increase the security of your application processes by using software to automatically save your data and guide users step-by-step through procedures. Results are transferred automatically into your LIMS or other application software, transcription error is eliminated, productivity is increased and your results are fully traceable to meet with regulatory requirements.
Choose One Click™ Weighing Solutions for comprehensive workflow guidance and unmatched process security.
Services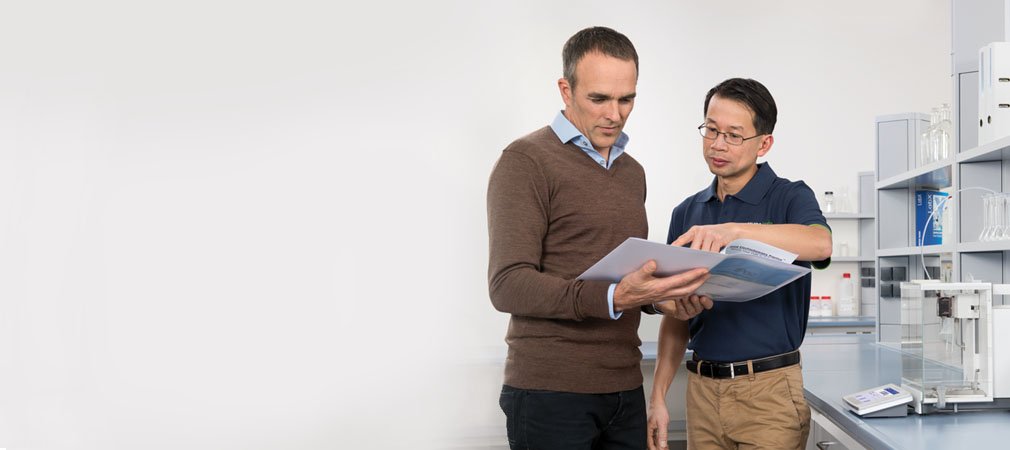 Expert Service for Laboratory Weighing Equipment - Tailored to Suit your Needs
We support and service your laboratory weighing equipment through its entire life-cycle, from installation to balance calibration and from preventive maintenance to balance repair.
Please choose your equippment type: