Balance Preventive Maintenance
Prevent Unplanned Downtime
METTLER TOLEDO's preventive maintenance minimizes the risk of instrument breakdowns by regularly verifying its performance and restoring it to proper condition if deviations occur.
When balance maintenance is correctly scheduled according to process risks, you avoid unpleasant surprises, maintain your budget, and achieve a higher return on your equipment investment.
Preventive maintenance is available for all our weighing instruments including laboratory balances, moisture analyzers and mass comparators.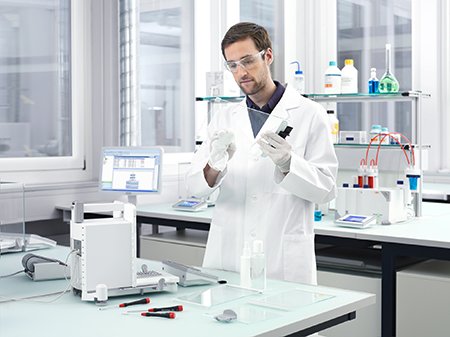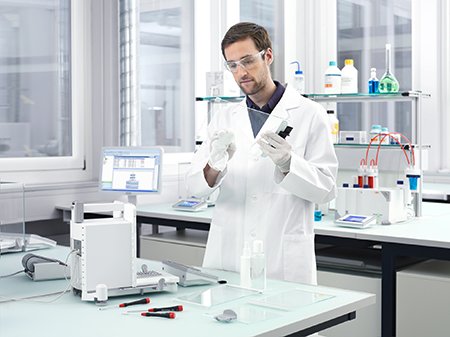 Better Performance and Increased Lifetime
Proactive laboratory balance maintenance is essential to your instrument's accuracy and longevity. Preplanned, regular maintenance gives you peace of mind that your weighing instrument is achieving:
Increased uptime by minimizing failures
An extended usable life
Consistent performance and accurate results
Reduced costs via easier budgeting and scheduling
Download the tips and tricks guide: Why Preventive Maintenance Pays Off
Reliability You Can Depend On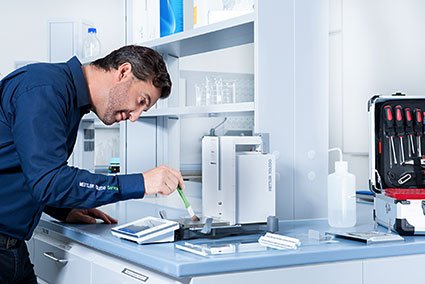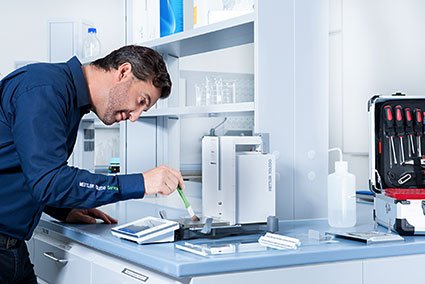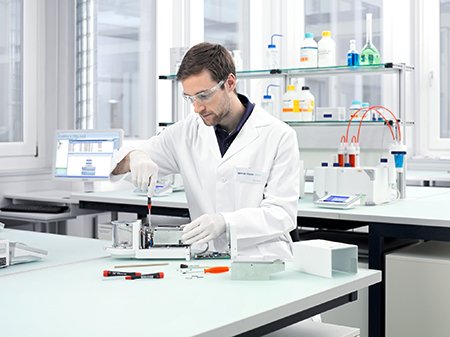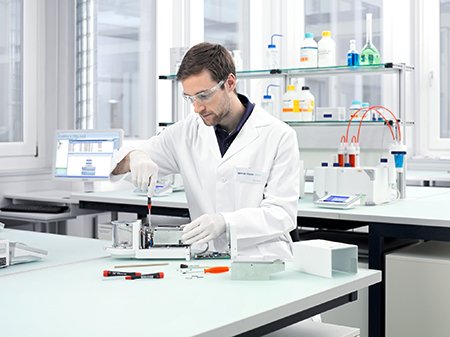 Uniquely Qualified Technicians to Maintain Your Balance
Our preventive maintenance provides the highest level service for your METTLER TOLEDO instrumentation by providing you with:
Professional Service Technicians who are regularly trained and exclusively equipped with tools to perform adjustments in case of deviations
Use of original software and spare parts in compliance with warranty policies keeps costs low and extends your equipment's lifetime
Proof that preventive maintenance has been carried out by the manufacturer to help you pass internal and external audits and maintain the value of your instrument
Watch our short webinar to learn more about the importance and the benefits of Preventive Maintenance
Our Service Plans: Care Packages
METTLER TOLEDO's globally standardized service plans are called Basic Care, Standard Care, Comprehensive Care and Extended Care. Each includes a different set of services and helps to ensure peace of mind throughout your equipment's lifetime by enabling easier planning and budgeting.
For each care plan, preventive maintenance and calibration are prescheduled and repair coverage is defined in a service level agreement (SLA) which defines terms for labor, travel, spare parts and response times.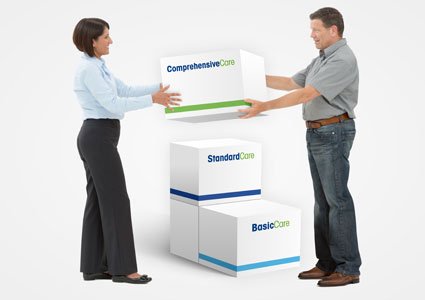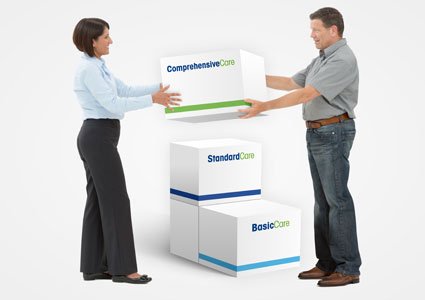 FAQ
1. What differentiates METTLER TOLEDO from other balance maintenance and service providers?
Our Service Technicians are regularly trained by METTLER TOLEDO headquarters, and they are the only ones equipped with tools to perform adjustments in case of deviations. Moreover, our Service Technicians use original software and spare parts in compliance with warranty policies.
2. How often does preventive maintenance need to be performed?
PM frequency depends on the specific process tolerance and risk assessment, and it is clearly indicated in GWP® Verification documentation.
3. Is calibration required before/after PM?
Calibration is a separate service, and it is performed prior to ("as found") and after ("as left") preventive maintenance to prove that instrument accuracy meets process requirements in routine operation.
4. Why is it worth combining preventive maintenance with other services in a care package?
Care Packages complement PM with additional services like calibration, remote support and a service level agreement (SLA). The SLA defines what is covered in case of repairs, including labor/travels costs and response times. This creates clear expectations with regards to scheduling repair work and produces an easy-to-budget maintenance strategy.
5. What are the key benefits of laboratory balance maintenance?
Preventive maintenance comes at a cost. However, the cost is orders of magnitude lower than the potential consequences of instrument failure due to lack of maintenance (unexpected downtime, production stoppages, recalls, and more).