Real-time diagnostics, easy network integration and verifiable measurement results are gaining ground in pharmaceutical production.  What requirements must intelligent sensors fulfill to enable next-generation process technologies?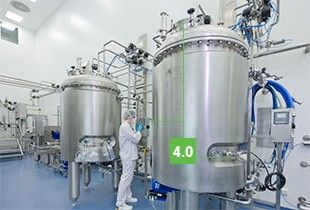 Intelligent sensors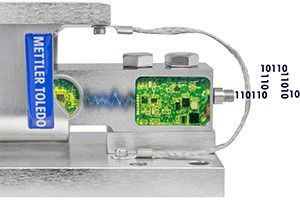 Intelligent sensors
The pharmaceutical industry must comply with the most stringent regulations while also improving production efficiency due to continued price pressures from the market. This places higher expectations on process technology automation. Measurement sensors play a critical role in production processes according to Industry 4.0 and the Industrial Internet of Things (IIoT).
A process revolution
Modern, intelligent sensors with networking capabilities provide a wealth of additional information that helps improve the efficiency, quality and safety of automated production processes. For example, a pH sensor with integrated diagnostics can be replaced at just the right time before it fails during an expensive reaction process. A metal detector continuously monitors critical parameters to reduce testing frequency and alert users of potential problems.
Weighing sensors – troubleshooting

Weighing sensors are used to dose materials into reactors or to verify final product weight for applications with exceptionally tight tolerances. If there are any inaccuracies, an immediate alert is sent to the control system where timely troubleshooting can take place to ensure product quality and process safety.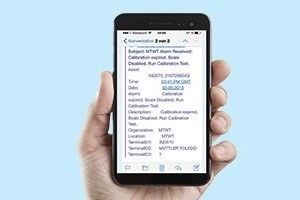 Intelligent sensors
Integrated diagnostics prevent downtime

State-of-the-art weighing technology for automation is based on intelligent load cells with integrated microprocessors for signal processing directly at the actual "working point." This eliminates data-transmission errors and improves the accuracy and consistency of measurement results. Capabilities for remote diagnostics via cloud-based systems allow for early recognition of potential issues and enable a service provider's immediate reaction to avoid costly downtime.
Continuous improvement
The ability to collect such detailed measurement and diagnostics data enables a new and improved approach to process control and optimization—a prerequisite for the Industry 4.0 age. Intelligent sensors pave the way for reduced downtime, faster troubleshooting and less waste/scrap product. This ensures overall improvements in quality, compliance and productivity.