PTA459-3000
Versatile Solutions for All Industries.
The Dimension Fits
The dimensions of the PTA45- pallet scale are harmonized with the standard pallets in Europe. That guarantees the multifunctional use in goods receiving, shipping, manufacturing or packaging.
Mobility and Flexibility
The PTA45- platforms in combination with the wheel set and the handle can be moved wherever you like – use your pallet scale in different areas in your facility or just put it out of the way.
Cleaning and Inspection
The open design of the PTA459 pallet scale allows an easy cleaning - Unintentional contamination can easily be avoided! The built-in hand-grips facilitate the handling.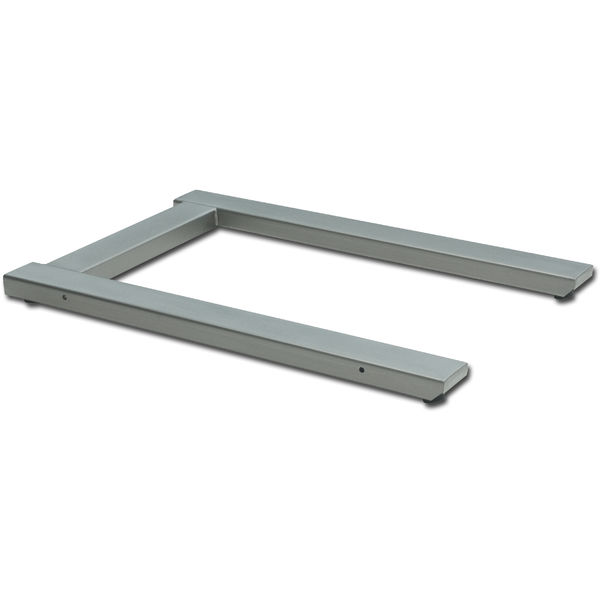 Specifikacije - PTA459-3000
| | |
| --- | --- |
| Maximum Capacity | 3,000 kg |
| Readability | 500 g |
| Readability (Certified) | 1 kg |
| Repeatability | 200 g |
| Platform Size (LxW) | 1,260 mm x 600 mm |
| Material | Stainless Steel |
| Protection Rating | IP68 |
| Dimensions (LxW) | 1,260 mm x 600 mm |
| Cable | 5 m |
| Hazardous Approval | analog: ATEX Cat. 3GD; SICSpro: safe area only! |
| Linearity, typical | 400 g |
| Resolution | 1,000 g |
| Platform Type | Pallet scale |
| Scale Interface | Analog; IDNet |
| Hygenic Design | No |
| Broj artikla | 22012437 |
Maximum Capacity:3,000 kgMaximum Capacity:3,000 kgReadability:500 gReadability:500 gReadability (Certified):1 kgReadability (Certified):1 kgRepeatability:200 gRepeatability:200 gPlatform Size (LxW):1,260 mm x 600 mmPlatform Size (LxW):1,260 mm x 600 mmMaterial:Stainless SteelMaterial:Stainless SteelProtection Rating:IP68Protection Rating:IP68Dimensions (LxW):1,260 mm x 600 mmDimensions (LxW):1,260 mm x 600 mmCable:5 mCable:5 mHazardous Approval:analog: ATEX Cat. 3GD; SICSpro: safe area only!Hazardous Approval:analog: ATEX Cat. 3GDHazardous Approval:SICSpro: safe area only!Linearity, typical:400 gLinearity, typical:400 gResolution:1,000 gResolution:1,000 gPlatform Type:Pallet scalePlatform Type:Pallet scaleScale Interface:Analog; IDNetScale Interface:AnalogScale Interface:IDNetHygenic Design:NoHygenic Design:No