Chemical Reaction Kinetics Studies
Fundamental Understanding of Reactions Rates and Factors Affecting Them
What is Chemical Reaction Kinetics?
Chemical reaction kinetics, also known as reaction kinetics, provide a quantitative measurement of rates of reactions. Reaction kinetic studies provide insight into the dependence of these rates on variables, such as concentration, temperature, pressure, the presence of catalysts, or the physical state of the reactants. Since chemical reactions are dependent on the concentration of the reactant molecules and the conditions in which enable their collision, understanding the effect of variables on these interactions is critical to controlling the reaction for a successful outcome.
Information provided by reaction kinetics measurements can corroborate or contradict postulated reaction mechanisms, and support mathematical modeling of the reaction.  Experimental  measurement of the progress of a reaction as a function of time yields the reaction rates, and from this data, rate laws, rate constants, activation energies, and other kinetic parameters are derived. 
The Importance of Chemical Reaction Kinetics
Reaction kinetics provide a measurement of reaction rates, factors that affect the speed of a chemical reaction, and insight into reaction mechanisms. Understanding the kinetics of a reaction is critical for being able to control a reaction and direct the desired outcome of the reaction. By testing and identifying how variables affect the rate of a reaction, products are optimized and by-products are reduced.
From investigation of reaction kinetics, both the individual orders of elementary steps in a reaction and the overall order of the reaction is determined. The order of a reaction is important to know because it defines the relationship between the concentration of reactants and the rate of reaction. For example, if a reaction is second order overall, it means that the reaction rate increases by the square of the concentration of the reactants. The order of the individual reactants are determined and reflect how much the concentration of an individual reactant either accelerates or slows down a reaction.
Reaction Kinetics Basics
Reaction kinetic studies investigate the rate at which reactants disappear or products form. The instantaneous rate is the change in the reactant or product at any given time and is determined by examining the slope of the curve in the plot of concentration vs time. For reactant A, as an example, this is represented as rate = -dA/dt. The rate law for a reaction is measured experimentally and if the rate is dependent on a specific species, A, the rate law is described as rate=k[A]n where k is the rate constant for the reaction, A is the molar concentration of the specific reaction species and n is the reaction order. For a zero order reaction (reaction is independent of concentration), plotting concentration vs time yields a straight line; for a first order reaction, a plot of ln[A] vs time will give a straight line and the slope of that line is the rate constant, k and for a second order, slope of the plot of 1/[A]vs t. will yield, k .
Temperature is another major driver in reaction kinetics, since increasing temperature increases the number of molecular collisions. The amount of energy needed to start a reaction is the activation energy. This energy is required to form the transition state, which occurs when reactant molecules collide, and the rate constant, k, is related to temperature by the Arrhenius equation.
In Situ Infrared Spectroscopy
For Better Reaction Kinetics Studies
Chemical kinetics studies using FTIR spectroscopy deliver an improved understanding of reaction mechanism and pathway by providing concentration dependences of reacting components in situ and in real-time. Continuous data over the course of a reaction allows for the calculation of rate laws with fewer experiments due to the comprehensive nature of the data. In situ infrared spectroscopy is commonly used as complementary orthogonal information to offline analytical techniques, such as HPLC and NMR, often providing the missing piece of the puzzle that completes the understanding of the reaction.
Rationalizing Kinetics in C-H Activations
via Graphical Analysis
Ryan Baxter, Ph.D., Blackmond Lab: Scripps Research Institute

In this palladium catalyzed C-H activation chemistry, Ryan Baxter takes advantage of modern instrumentation to provide comprehensive data-rich information about reaction progression throughout the entire course of a reaction under synthetically relevant conditions. Due to the amount of information collected during a single experiment, kinetics calculations to support reaction mechanistic theory can be obtained with relatively few experiments.   
Initial rate studies use an artificially high concentration of a reagent, with interest in only the concentrations of very few samples (shown in blue) at very start of the reaction. The data typically represents only a few samples analyzed by offline techniques such as HPLC. This ignores the majority of the concentration data (shown in black) as the reaction progresses to completion. For practical purposes, this data is not analyzed simply because it is too difficult to collect and analyze so many samples, leading to this potential information being discarded.
Using in situ FTIR spectroscopy allows the user to fully interrogate the kinetics of the reaction system throughout the entire course of the reaction so that no information is missed. Absorbance data (3D spectra) is trended over time or converted into concentration (2D trend) after calibration by offline NMR. Direct quantitative measurement of the reagent and the product is then made from the in situ spectroscopic data in real time. In situ mid-infrared allows chemical kinetics studies with fewer experiments due to high density and information rich data. 
In this example, graphical analysis of concentration data reveals that both the product and one of the reagents are negative order, which supports a novel theory for the mechanism. In just two experiments, graphical analysis reveals that the kinetics progress at different rates, even though the concentrations are identical at a point in time during the reaction. Is this due to catalyst deactivation or product inhibition? Ryan Baxter solves his kinetics questions which leads him to propose a new mechanistic theory.
Recent Articles: Kinetics Studies via PAT
Below is a selection of chemical reaction kinetics studies in reccent scientific journals.
Zachary E. X. Dance, Morgan Crawford, Aaron Moment, Andrew Brunskill, Busolo Wabuyele, "Kinetics, Thermodynamics, and Scale-Up of an Azeotropic Drying Process: Mapping Rapid Phase Conversion with Process Analytical Technology", Org. Process Res. Dev. 2020


Victor Tozatto, Verissimo Lobo, Ronald Wbeimar, Pacheco Ortiz, Vinicius Ottonio O. Gonçalves, João Cajaiba. Vinicius Kartnaller, "Kinetic Modeling of Maleic Acid Isomerization to Fumaric Acid Catalyzed by Thiourea Determined by Attenuated Total Reflectance Fourier-Transform Infrared Spectroscopy",  Org. Process Res. Dev. 2020, 24, 6, 988–996


John Jin Lim, Kenneth Arrington, Anna L. Dunn, David C. Leitch, Ian Andrews, Neil R. Curtis, Mark J. Hughes, Daniel R. Tray, Charles E. Wade, Matthew P. Whiting, Charles Goss, Yangmu Chloe Liu, Brian M. Roesch, "A Flow Process Built upon a Batch Foundation—Preparation of a Key Amino Alcohol Intermediate via Multistage Continuous Synthesis" Org. Proc. Res. Dev.


Stavros K. Kariofillis, Benjamin J. Shields, Makeda A. Tekle-Smith, Michael J. Zacuto, Abigail G. Doyle,  "Nickel/Photoredox-Catalyzed Methylation of (Hetero)aryl Chlorides Using Trimethyl Orthoformate as a Methyl Radical Source",  J. Am. Chem. Soc. 2020, 142, 16, 7683–7689


Montgomery Gray, Michael T. Hines, Mahesh M. Parsutkar, A. J. Wahlstrom, Nicholas A. Brunelli, T. V. RajanBabu, "Mechanism of Cobalt-Catalyzed Heterodimerization of Acrylates and 1,3-Dienes. A Potential Role of Cationic Cobalt(I) Intermediates", ACS Catal.  2020, 10, 7, 4337-4348


Jessica A. Rogers, Brian V. Popp,  "Operando Infrared Spectroscopy Study of Iron-Catalyzed Hydromagnesiation of Styrene: Explanation of Nonlinear Catalyst and Inhibitory Substrate Dependencies",  Organometallics  2019, 38, 23, 4533-4538


Zhipeng Zhang, Martin Klussmann, Benjamin List, "Kinetic Study of Disulfonimide Catalyzed Cyanosilylation of Aldehyde Using a Method of Progress Rates"


Joi Unno, Izumi Hirasawa, "Parameter Estimation of the Stochastic Primary Nucleation Kinetics by Stochastic Integrals Using Focused-Beam Reflectance Measurements", Crystals 2020, 10(5), 380


Verena Fath, Philipp Lau, Christoph Greve, Norbert Kockmann, Thorsten Röder, "Efficient Kinetic Data Acquisition and Model Prediction: Continuous Flow Microreactors, Inline Fourier Transform Infrared Spectroscopy, and Self-Modeling Curve Resolution",  Org. Process Res. Dev. 2020


Victor Tozatto Verissimo Lobo, Ronald Wbeimar Pacheco Ortiz, Vinicius Ottonio O. Gonçalves, João Cajaiba, Vinicius Kartnalle, "Kinetic Modeling of Maleic Acid Isomerization to Fumaric Acid Catalyzed by Thiourea Determined by Attenuated Total Reflectance Fourier-Transform Infrared Spectroscopy", Process Res. Dev. 2020, 24, 6, 988–996


Jerik Mathew, Valera Lauridsen, Sung Yeon Cho, Han Yong Bae, Ji-Woong Lee, "CO2 (De)Activation in Carboxylation Reactions: A Case Study Using Grignard Reagents and Nucleophilic Bases, Organometallics  2020, 39, 9, 1652-1657


Shu-Sen Li, Jianbo Wang, "Cu(I)/Chiral Bisoxazoline-Catalyzed Enantioselective Sommelet-Hauser Rearrangement of Sulfonium Ylides", J. Org. Chem. 2020


Victor Tozatto Verissimo Lobo, Ronald Wbeimar Pacheco Ortiz, Vinicius Ottonio O. Goncalves, ̧ Joao Cajaiba, Vinicius Kartnaller, " Kinetic Modeling of Maleic Acid Isomerization to Fumaric Acid Catalyzed by Thiourea Determined by Attenuated Total Reflectance Fourier-Transform Infrared Spectroscopy", Org. Process Res. Dev. 2020, 24, 988−996
Unlock Powerful Kinetics Analysis
ReactIR with iC Kinetics Software
ReactIR with iC Kinetics software is a quick way to optimize chemistry, using far fewer experiments than traditional methods.  ReactIR with iC Kinetics helps answer questions like: "What starting conditions optimize yield?" and "What are the pathways and mechanisms driving a reaction?"  It applies the fundamentals of Reaction Progression Kinetics Analysis by using extensive data available from continuous reaction progress measurements under synthetically relevant conditions.  The kinetic model created by iC Kinetics software can be used to simulate the effect of concentration and temperature parameters on the performance of the reaction. This data is generated in fewer experiments than using a traditional approach, leading to a faster way to understand and optimize your chemistry.
Using Temperature as a Rate Meter
Kinetics of Exothermic or Endothermic Reactions
Tracking the difference between the temperature of the reaction mass (Tr) and the temperature of the jacket (Tj) provides an indication of the start and end of the reaction. The Tr-Tj trend is an indicator for a transformation or change that occurred in the reactor during the experiment, and indicates a physical or chemical change. It may be either exotherm (positive) or endotherm (negative), depending on whether the change released or consumed energy. Tight temperature control is a necessary prerequisite for useful Tr-Tj trends and available in chemical reactors.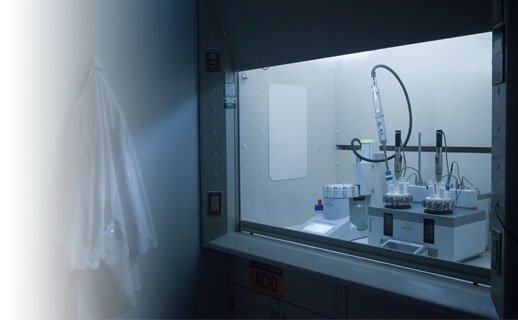 Sampling for Impurity and Kinetics Studies
Avoid Blind Spots in Reaction Data
Historically, it has not been possible to representatively sample reactions while away from the lab. It has also been challenging to sample chemical reactions at elevated or sub-ambient temperatures, elevated pressures, or air or water-sensitive reactions. This resulted in gaps in HPLC data that lead to blind spots in reaction kinetics, mechanisms, and impurity profiles. Automated sampling overcomes these challenges by providing  continuous representative samples, and easily integrates into overnight experiments. EasySampler's sample capture and quench techniques provide representative samples, even from thick reaction slurries or other reactions that are difficult to sample using traditional manual sampling techniques.  
Aplikacije
Applications Related to Chemical Reaction Kinetics Studies
Publikacije
Publications Related to Chemical Reaction Kinetics Studies
Povezani proizvodi
Products for Chemical Reaction Kinetics Studies