Syringe Tips for Repeater Pipettes
Wide Volume Range for Aliquots from 2-10 μL
A repeater pipette syringe tip has two parts – an inner piston and an outer barrel or "capillary." This airtight, positive-displacement system assures accurate pipetting, particularly for viscous and volatile liquids of varying densities and surface tensions. The design keeps liquid and aerosols away from the pipette. Rainin syringe tips are available in a wide range of volumes.
Add 1 or 2 more products to compare
Advantages of Syringe Tips for Repeater Pipettes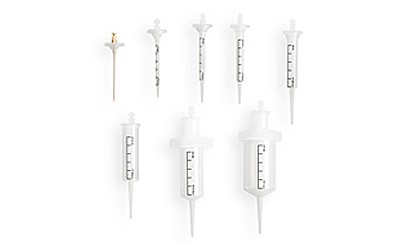 Positive Displacement
Repeater pipette syringe tips are positive displacement tips. All liquid samples can be used, whether they are aqueous or non-aqueous.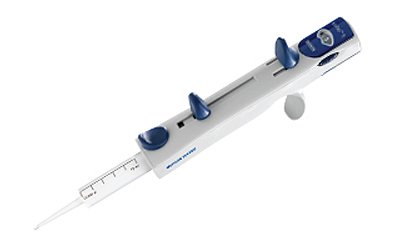 Encode Tips
No volume setting errors - the Encode syringe tip is automatically recognized by AutoRep S and our electronic repeater pipette.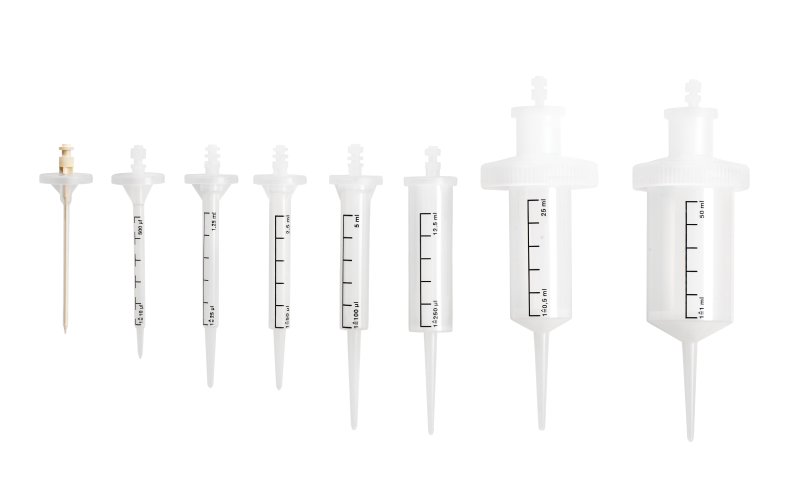 Wide Volume Range
Rainin high-quality preassembled positive-displacement syringe tips are available in 10 different sizes, in both sterile and non-sterile formats. Syringe tips for the manual AutoRep S and electronic repeater pipettes are intended for aliquots from 2-10 uL.
Documents

This manual provides a complete overview of the operating instructions for the AutoRep™ S.

Download your free copy of our product catalog today or have a look at our products online in our ebook! This catalog not only contains detailed infor...

Rainin manufactures a variety of pipette tips to help with various liquid handling tasks in the laboratory.
Expert Service – Tailored to Fit Your Pipetting Needs
METTLER TOLEDO supports and services your pipettes through their entire life-cycle, from good pipetting techniques to preventive maintenance and calibration to equipment repair.

Order Pipette Service & Calibration