Label Check Vision Inspection Systems
Prevent product mislabelling, ensure accurate label placement and achieve high print quality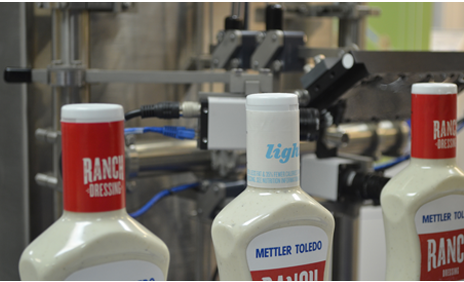 Mislabeling Prevention
One of the most preventable causes of product recalls, a mislabeled product, should never reach a retailer. Our label inspection systems can use a combination of graphical and print identification tools, including label ID verification, to spot a mislabeled product and remove it from the production line – and alert operators, should it be necessary.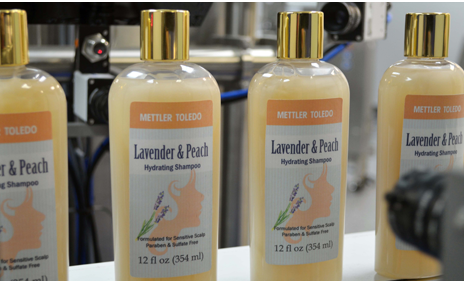 Label Positioning and Quality
Product presentation plays a significant role in helping to persuade a consumer to choose one brand over another. Products with labels that are crooked or otherwise improperly applied can have a negative effect on brand image, which is why METTLER TOLEDO vision systems feature the tools required for identifying labels with poor positioning, wrinkles, or flags.
Support for Different Packaging Shapes
Unique packaging can help to catch the eye of a potential new customer, but it can also make inspecting the product label more challenging. Fortunately METTLER TOLEDO label inspection systems come in configurations able to effectively inspect packages of all types, from flat packs to round products.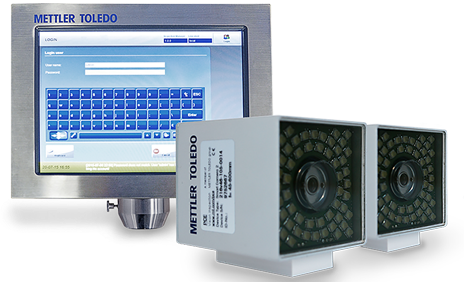 Smart Camera and PC Based Vision Systems
The ability to provide a cost-effective inspection solution is important to us, which is why we offer smart camera-based solutions for most common label inspection applications. Should additional capabilities (i.e. inspections or high production speeds) be required, we suggest using a PC based vision system which can provide extra processing power. If you are unsure as to which solution is right for you, our experienced team can help determine the best solution for your needs.
Products and Specs
FAQs
How does mislabelling happen?
There are a few causes of product mislabelling, although the most common cause is operator error. This refers to any issue caused by human interaction with the production line – forgetting to load a different label type during a product changeover, for example. There is also equipment malfunction – which can be a defect in the printing process caused by wear and tear. This can result in anything from a shift in coloration to missing lines of important text. It occurs less often, but can still result in significant problems.
---
What are the consequences of a labelling error?
The consequences for poor print or label quality can vary depending on the severity of the problem. A printing defect such as faded coloration does not place any consumers at risk, or expose manufacturers to any potential legal threat, but it does potentially damage the brand's image. In more extreme cases, such as an error that results in missing information, a product recall is usually necessary.
---
How does graphical identification work?
Graphical identification is a fairly straightforward process. When the inspection is set up, the user selects a graphical element on the label which is unique to that particular label – this can be anything from a photo of the product in question, or a symbol – it can even be a particular phrase. Once the system knows what to look for, it will search for that graphical element on each label it inspects. Should that element be missing or incomplete, the system flags it for removal from the production line or alerts operators. 
---
What is the difference between a PC Based and Smart Camera vision system?
Smart Cameras are completely self-contained systems which perform all the image processing and analysis work using an on-board CPU. Smart Cameras often feature integrated lighting as well, making them ideal for simple applications such as code reading. Unfortunately, this simplicity is not without its drawbacks – on-board memory is naturally limited, meaning that a comprehensive record of all products inspected may not be feasible. A PC based vision system uses cameras which transmit images to a control PC which coordinates image capturing and processing. PC-controlled systems generally deliver faster processing times – which can be important for more complex applications – and carry the advantage of having far more memory to store different inspection profiles and inspection images.
---