Vision Inspection Systems for OEMs
Vision system cameras, software, and solutions for OEMs
Integrated Systems for Reduced Footprint
Space on the production floor is often at a premium, which can make the idea of adding extra equipment to the production line seem like an insurmountable obstacle. With our smart camera offerings, we can integrate a vision inspection component into your existing production equipment, or work with an Original Equipment Manufacturer (OEM) to develop a combination system to minimize the footprint of any inspection equipment.
Flexible Smart Camera Configurations
Our smart cameras are produced in-house and deliver fast processing times and support for high resolution options. A unique liquid lens option means that changes in focus can be executed without any moving parts, making adjustments easy to accomplish. Our Inspection Manager software makes changing between product inspection profiles simple, and can export production data easily.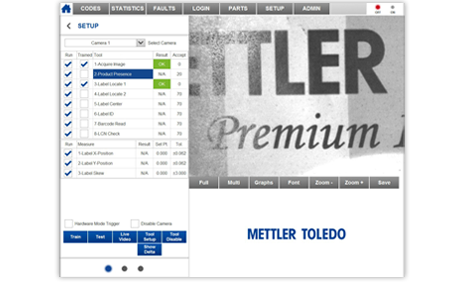 Powerful PC Based Inspection Software
For more complex, PC Based inspection solutions, our CIVCore software supports inspection applications which may require unique lighting and camera arrangements. Connectivity with other production software allows for the exchange of statistical data and remote access and control of the vision system.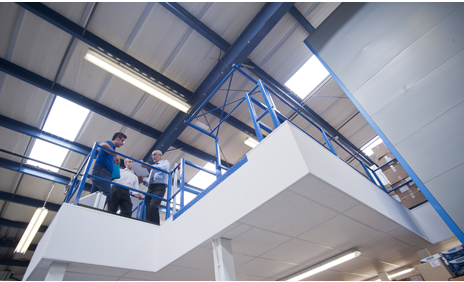 OEM Project Managment and Support
There is not always room for a stand-alone inspection system on the production line, and occasionally it may just not make sense to separate the inspection components from the production system. We work closely with OEMs across the globe to develop combination systems which can deliver an efficient and reliable system that includes vision inspection capabilities.
FAQs
What is a custom vision inspection system?
While most of our vision inspection systems are designed to be highly flexible in terms of available configurations, occasionally the situation calls for a more unique touch. This may be down to size concerns, or it may just make sense to have cameras integrated into existing hardware. In this case, our engineers work to design a system that fits your specific line layout to provide a vision solution that works. 
---
What is the difference between a custom vision inspection system and an OEM-produced vision inspection system?
With an OEM system, we are brought on to help an equipment manufacturer (the OEM) create equipment that includes a vision inspection component. We do not provide a system to an end user – that's the OEM's job – but we do provide the necessary support not just to develop and install the system, but further maintenance and support during the life of the system, if desired. 
---
What other inspection applications can I do with a custom system?
While most of our standard inspection systems are able to perform a variety of inspection applications, there are a few applications in particular that require specialized equipment or product handling. This is particularly the case when conducting quality inspection on rigid plastic containers. In order to perform these inspections with the highest levels of precision, we rely on specialized lenses and lighting, along with sidegrip conveyors and other product handling solutions. 
---
Where do your Smart Cameras come from?
We manufacture our own smart cameras in house, making them in our Germany facility and sending them across the globe, wherever they are required. Building our own cameras has given us considerable flexibility in our offerings, and we are constantly developing them to be faster and more accurate. 
---
How do I know whether or not I need a custom solution?
The best way to figure out what you need is to contact a METTLER TOLEDO representative. We will take a look at your product and the inspections you need performed, and determine whether or not one of our standard offerings work or if we will need to put a custom solution together. Regardless of the result, you will get an effective, fast, and fully-supported vision inspection system from us.
---
I'm an OEM in need of vision system components. How do I contact you?
Simply contact us and let us know in your message what you need. A METTLER TOLEDO representative will be in touch to discuss the details of your planned project. Once we have the particulars, we will work with you to design the vision inspection elements of your planned system.
---