Cap & Fill Level Vision Inspection Systems
Ensure proper cap application and integrity and guard against over or under-filled products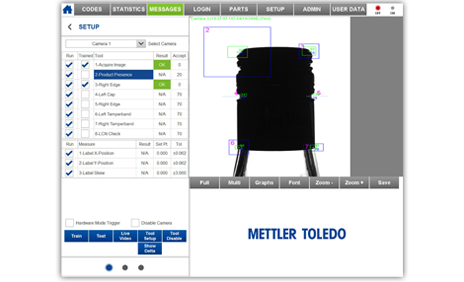 Cap Presence and Positioning Applications
A missing or cocked cap on a product package can result in unnecessary product waste and costly rework, which leads to lost profits. Our systems can quickly identify products with missing or improperly-applied caps, removing them from the production line and alerting operators to the issue.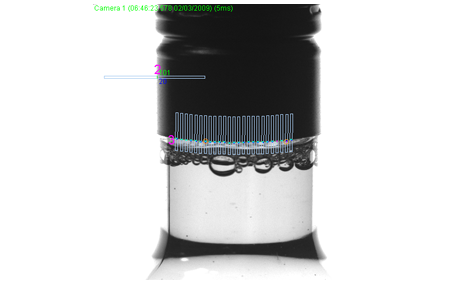 Fill Level Detection
Unnecessary product giveaway is a source of lost profit, and under-filled products can result in trouble from government regulators. Along with cap presence and positioning, our vision systems are also capable of performing fill level inspection in order to ensure that all packages have been properly filled.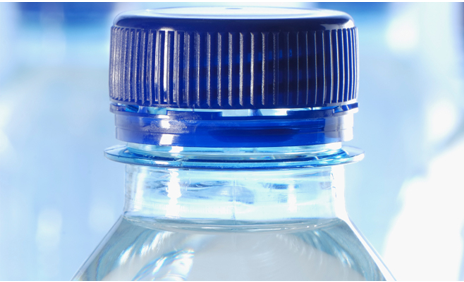 Tamper Band Inspection
For many products, a tamper-evident device provides reassurance to consumers that the product has not been altered in any way. The lack of such a band damages consumer confidence, and results in returns and rework. Our systems help ensure that every product that heads to retail has a properly-affixed tamper band.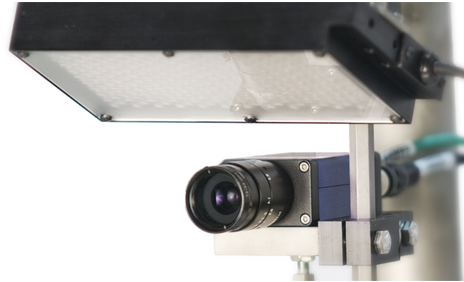 Smart Cameras and PC Based Vision Systems
Simple cap detection and tamper band inspection applications can be handled quickly and easily by a smart camera based system, but depending on the amount of other inspections desired, some additional processing power might be necessary to maintain production speeds. In that case, a PC-based inspection system can provide high throughput speeds without sacrificing accuracy.
Products and Specs
Products and Specs
Filter:
Set filter
Clear All
Camera Technology
Package Orientation
Cap & Fill Check
Camera TechnologyPC-based Camera
Package Orientationoriented
Cap & Fill CheckCap Color; Cap Presence/Absence; Fill on Transparent Containers
Camera TechnologyPC-based Camera
Package Orientationround
Cap & Fill CheckCap Color; Cap Presence/Absence; Fill on Transparent Containers
Camera TechnologyPC-based Camera
Package Orientationflat pack
FAQs
How does a missing cap actually happen?
There are plenty of reasons something can go wrong, particularly in a high-speed production environment. It could be an insufficient number of caps loaded into the filler, or an unexpected problem with the feed, or some other mechanical issue. It happens more often than you might think, and it is inevitably a headache for operators when it happens. Being able to instantly alert operators when caps start going missing is critical.
---
Do I need a stand-alone system to check for caps?

No, you really do not need a stand-alone system to check for caps. There are a couple ways to go about this, depending on what your priorities are. If you are only concerned with cap and fill level, you can integrate a smart camera (or a PC-controlled camera) into your existing filling equipment. We have experience with producing integrated solutions, and are happy to lend our expertise and equipment in setting something up. You can find out more about our custom solutions by contacting us or visiting our custom solutions page.
---
What else can I do while I'm inspecting caps?
The most convenient part of a vision inspection system is its ability to carry out simultaneous inspections of other package elements. A single shot of the package can be used to perform multiple inspections – most simply, a picture used for cap inspection can also ensure the presence of a tamper evident band (if one is used) and verify the fill level. Calibrated correctly, the same image can be used to perform inspections on the package label, although depending on the package shape it may be necessary to use a multi-camera configuration.
---
Can I inspect the fill level of opaque packages?
A vision-based system will not be able to perform such an inspection with any sort of reliability, although it can be possible depending on the level of opacity. Adding an x-ray element to the system makes such an inspection possible. This is an easy solution to the problem, particularly when dealing with a supplier that can provide both technologies in a way that ensures the software and hardware do not run into any compatibility issues.
---