Repair Service
Equipment and system repairs for reliable performance and optimum uptime
Search for Product Inspection Specific Services

24/7 Service Hotline
First line and immediate service support is now available 24/7. Click on the link below for your local contact numbers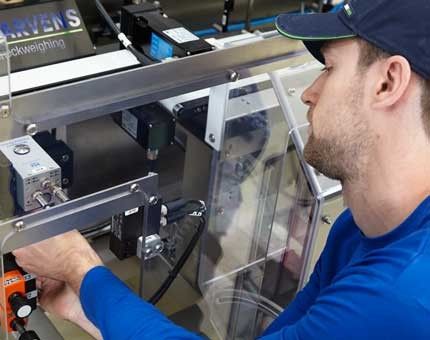 Maximising equipment usage and value
When you invest in METTLER TOLEDO product inspection equipment and systems, you can be sure they will provide many years of dependable operation. If the need arises, we provide a comprehensive repair service aimed at keeping equipment running smoothly, minimising downtime.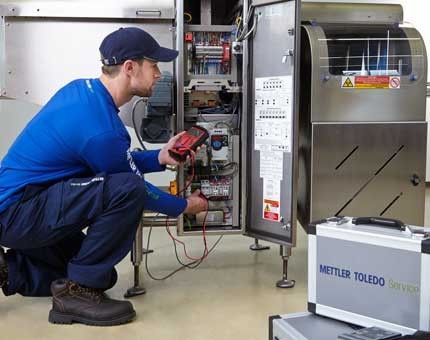 Optimising return on investment
METTLER TOLEDO's repair service is not just about keeping your equipment functioning at all times – it's about protecting your investment, controlling costs by maximising productivity – and ensuring your equipment enjoys maximum usage over the longest period of time.
On-site or remote support
Our expert technical teams are available to provide on-site or remote support dealing with breakdown, parts failures or general wear and tear. Whatever your equipment challenges, we can deliver a rapid, effective and long-lasting solution.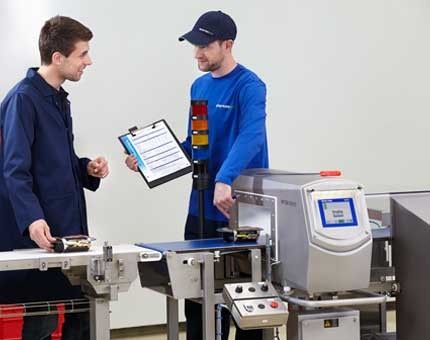 Expert technical teams
You can rely on the industry's most comprehensive network of technical experts to look after your repair requirements. Highly trained in the operation of the full range of METTLER TOLEDO Product Inspection portfolio, our dedicated technicians will repair, maintain and preserve your equipment for years of reliable service.
Mettler Toledo will source, deliver and fit spare parts to keep your product inspection machinery operating with maximum efficiency.
Mettler Toledo can upgrade and refurbish your existing product inspection equipment, for enhanced productivity and performance.
Mettler Toledo can undertake preventive maintenance of your inspection equipment to avoid breakdowns and maintain optimum productivity.