Sample Changer SC30H Heated
Heated Automation.
SC30H
The Best Guarantee for a Fast Payback
Thanks to the powerful sampling mechanism, SC30H automate the complete measuring and cleaning cycle of basically every type of liquid for up to 30 samples.
Efficient Cleaning and Contact Free Operation
SC30H is automatically cleaned with one or two rinsing liquids and dried after measurements. Operators are protected from direct contact with toxic solvents.
Heated Version for Solid Samples
The heated SC30H is suitable for performing density measurements on samples which are solid at ambient temperatures such as paraffins, vaselines, etc.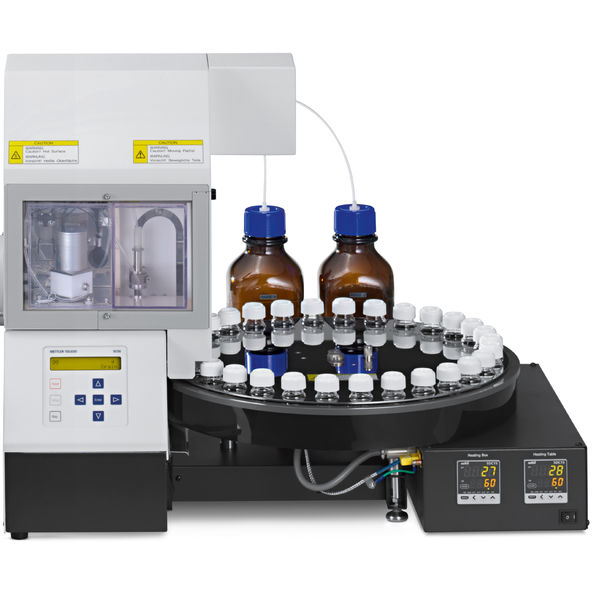 Specifications - Sample Changer SC30H Heated
| | |
| --- | --- |
| Material Number(s) | 51327500 |