End the Downtime Trend and Maximize Productivity

Downtime can be directly correlated to manufacturing productivity and profits. A new METTLER TOLEDO white paper explores how the right weighing equipment and smart add-ons can help eliminate downtime for improved productivity in critical processes.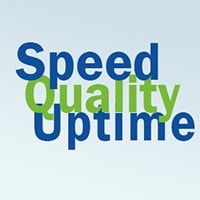 End the Downtime Trend and Maximize Productivity
Eliminate downtime
In today's highly competitive global manufacturing environment, it is important to eliminate production downtime to remain competitive and protect revenue. Downtime caused by equipment failure, delays in failure diagnosis, lengthy repair times and unexpected material shortages can cause significant losses, further reducing already thin profit margins
Match process requirements
The good news is downtime can be reduced through smart, systematic planning, which includes ensuring that weighing equipment matches process requirements. A new white paper, "Weighing System Uptime Optimization", explains critical steps that can be taken to proactively eliminate sources of downtime and boost overall equipment effectiveness, maximizing uptime in critical weighing systems.
Take proactive steps
Strategies covered in the white paper include how predictive diagnostics, advanced batching/filling software, and the elimination of test-weight maintenance can help keep equipment running smoothly and ensure available uptime reaches its highest possible levels.

To learn more about these and other proactive actions that increase uptime and enhance profitability,
Download the white paper today