Aspirator QuickFlow 4L
Benchtop Aspirator for Cell Cultures.
Rainin QuickFlow Portable Aspirator. Ergonomic handle; 3 adapters fit Pasteur pipette, 1 or 8 universal-fit pipette tips. 4-liter bottle; quick-snap connectors, tubing. Variable speed. Non-contact liquid level sensor. Autoclavable, fits inside hood.
Improved ergonomics
A switch on QuickFlow's handle selects continuous mode, which eliminates the need to repeatedly press and hold down the aspiration button.
Guaranteed safety
A robust non-contact liquid level sensor prevents overflow. And simple, self-sealing snap connectors keep any contamination inside the bottle.
Many applications
With a Pasteur pipette adapter for deep flasks, single and 8-tip adapters for extraction or quick 96-well plate work, QuickFlow adapts to your work.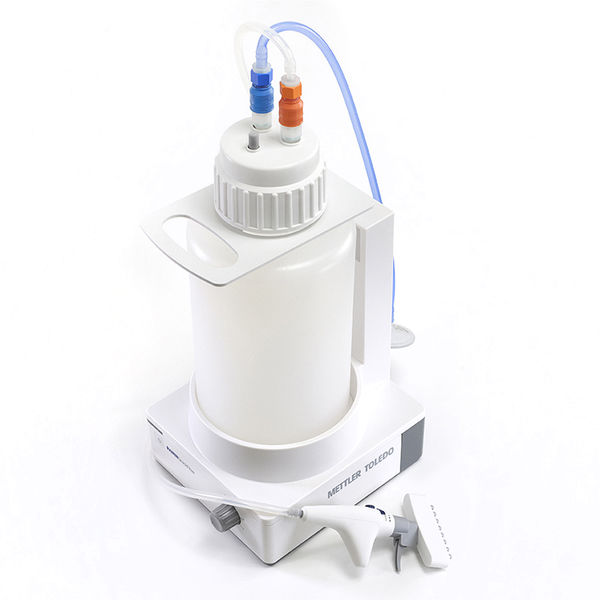 Specifications - Aspirator QuickFlow 4L EN
| | |
| --- | --- |
| Material Number(s) | 30519826 |
Accessories
QuickFlow Aspirator Accessories
Rainin QuickFlow Vacuum Aspiration System
QuickFlow Handle Kit, Standard
QuickFlow Handle Kit w/Splitter