Performance Verification for Product Inspection
Supporting your compliance needs at all times
Search for Product Inspection Specific Services
The need for Performance Verification
Brought to you by METTLER TOLEDO, Performance Verification is an important assessment of your inspection equipment. It is based on an up-to-date verification certificate that determines compliance and inspection standards.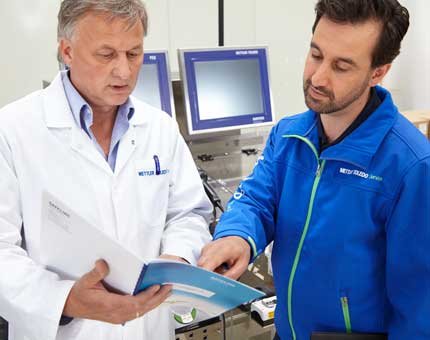 Performance Verification for compliance
The performance of your equipment may drift away from the standards established during initial installation. When we verify your equipment performance, we ensure its reliable operation within agreed specifications and in compliance with standards. Performing operational tests on your equipment ensures performance levels are maintained.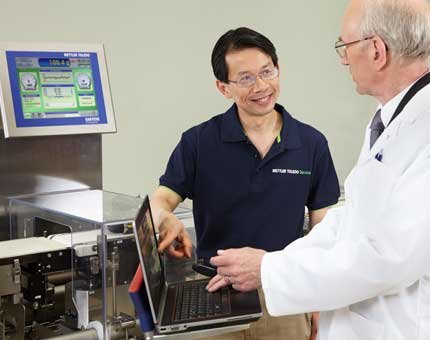 Meeting the standards
When we follow Performance Verification, we undertake important procedures designed to ensure you enjoy full compliance with standards which include:
Verification of inspection equipment according to regulations
Recommendations to improve process accuracy
Ensured compliance with process and regulatory conditions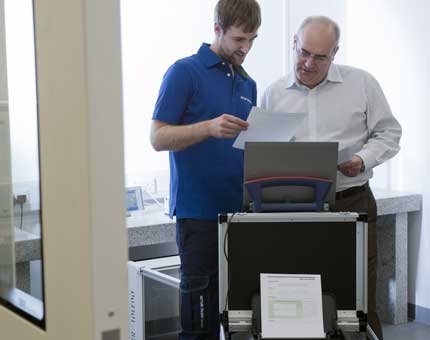 Software validation support
Software applications require unique settings and configuration. Our Software validation service includes:
Evidence of correct software implementation, with traceable results according to your requirements
Support of your local test and documentation validation responsibilities, as required.
Mettler Toledo can help you with all your installation, equipment and performance verification requirements, keeping you compliant at all times.
Mettler Toledo can undertake preventive maintenance of your inspection equipment to avoid breakdowns and maintain optimum productivity.