Software iC PVM Instrument
Study Particles in Real-time.
Intuitive and Intelligent
High resolution, inline images are automatically captured, enhanced, and easily shared using one-click data management and reporting tools.
Image-Based Trending
Relative Backscatter Index, an image-based trend sensitive to changes in particle size and concentration, is created for each experiment.
One-Click Reports and Videos
Easy-to-use reporting and data management tools allow images, videos and presentations to be created with the click of a button.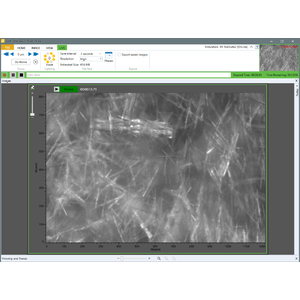 Specifications - Software iC PVM Instrument
| | |
| --- | --- |
| Products | iC PVM™ Software |
| Supports | ParticleView and PVM Instruments |
| Latest Version | 7 |
| Material Number(s) | 30721036, 30721037 |
Support
Support Documentation for iC PVM Software
Quick Reference Guides

This guide introduces a new user to the iC PVM software graphical user interface (GUI) and describes several choices for getting started. Create and r...
User Install Guides

iC PVM installation is wizard-guided. This guide includes detailed installation steps along with implementation information for the iC PVM administra...