Good Measuring Practices
Improve Data Quality and Lower Your Costs
Reliable and accurate measurements lead to reproducible experiments, robust processes and sustainable quality assurance.
Developed by the world's measuring experts, Good Measuring Practices help you find the right instruments for your needs, providing advice and training on how to operate, calibrate and maintain your instruments effectively.

Five Steps to Improved Quality
During the lifecycle of your equipment, considering the following questions will help you achieve accurate and reliable measurement results:
1. What are your needs and risks?
2. Which instruments are fit for your purpose?
3. What type of training will your users most benefit from?
4. How to calibrate and test your instruments effectively?
5. Which measuring tips and tricks help you operate reliably?
Fit for purpose
Meets your specific needs
Risk based
Take only necessary action
Metrologically proven
Developed by the measuring experts
Universal
Applicable to every make of instrument
Reliable Data in Your Laboratory and Production Environment, Each and Every Day
METTLER TOLEDO is your expert partner for measuring weight, volume, concentration, pH, conductivity, density, particle size, melting point, thermal characteristics, kinetics, and many more parameters.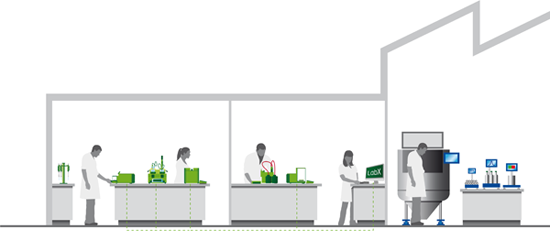 Good Measuring Practices support you to achieve:
- Sustainable quality assurance
- Mitigated risks of rework and waste
- Faster project releases

- Higher productivity
- Trouble-free compliance