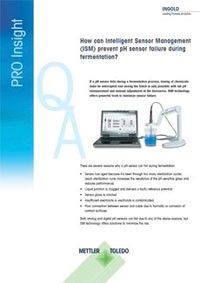 How can Intelligent Sensor Management (ISM) prevent pH sensor failure during fermentation?
There are several reasons why a pH sensor can fail during fermentation!
You may be surprised by the answer! Download the PRO Insight information sheet and find out how Intelligent Sensor Management can prevent sensor failure.
If you have any questions on analytical measurement, send them to us and our team of experts will get back to you.