ReactIR In Situ Reaction Analysis
Understand Reaction Kinetics, Mechanisms, and Pathway to Optimize Reaction Variables
ReactIR for In Situ Reaction Analysis
for Stable, Scaleable, Consistent Process Development
ReactIR enables scientists to measure reaction trends and profiles in real-time, providing highly specific information about kinetics, mechanism, pathways, and the influence of reaction variables on performance.  Using ReactIR, directly track reactants, reagents, intermediates, products and by-products as they change during the course of the reaction.  ReactIR provides critical information to scientists as they research, develop and optimize chemical compounds, synthetic routes, and chemical processes.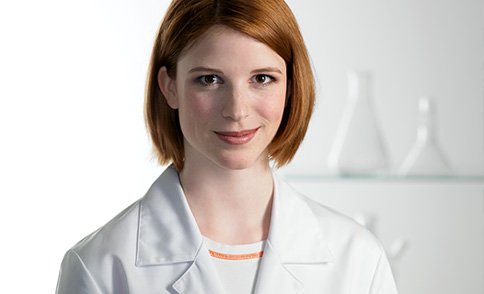 Reaction Analysis Simplified
In order to understand chemical reactions, chemists must address the following:
When does the reaction start? When does the reaction stop?
What are the reaction kinetics and mechanism?
What is the effect of those transient intermediates?
Did it react as expected? Did any by-products form and why?
What happens if reaction temperature, dosing rates, mixing rates change?
In order to get to the best data and analyze reactions quickly, there are five areas that ReactIR FTIR Spectrometer leverages so that reaction understanding is available for every chemist – expert or not.

Interested in learning more? Request a Free eDemo today.
Best-in-Class Performance
From probe to detector to software, ReactIR is optimized for use in the mid-IR "fingerprint" region – resulting in a highly-sensitive system for fast and accurate molecular information.
One Click Analytics
Designed specifically for time-resolved reaction analysis, iC IR software combines a peak picking algorithm with functional group intelligence to drastically reduce analysis time. Users combine knowledge of their chemistry with an automated data analysis workflow to ensure correct collection and interpretation for every experiment.
Broad Range of In Situ Probes
Probes designed to operate from low to high temperature, low to high pressure, under acidic, basic, caustic, oxidizing, and aqueous conditions enable the analysis of virtually any type of chemistry.
Solutions From Lab to Plant
Small enough to fit in a fume hood, ATEX rated to fit in a plant, and sampling technology to sample any reaction or process - ReactIR FTIR spectrometers can be used to prove that what happens in the plant is what you observed in the lab.
Extensive Reaction Analysis Experience
As a company, METTLER TOLEDO has over 30 years of dedicated reaction analysis experience. This is our focus and our passion. We built this expertise into fit-for-purpose FTIR spectrometers.
ReactIR in Recent Journal Publications
Continuous measurements from infrared spectrometers are used for obtaining reaction profiles to calculate reaction rates. A list of publications from peer-reviewed journals focuses on exciting and novel applications of ReactIR. Researchers in both academia and industry employ in situ mid-FTIR spectrometers to provide comprehensive information and rich experimental data that to advance their research.

Featured ReactIR Citations
Chuntian Hu, Christopher J. Testa, Wei Wu, Khrystyna Shvedova, Dongying Erin Shen, Ridade Sayin, Bhakti S. Halkude, Federica Casati, Paul Hermant, Anjana Ramnath, Stephen C. Born, Bayan Takizawa, Thomas F. O'Connor, Xiaochuan Yang, Sukumar Ramanujam, Salvatore Mascia, " An automated modular assembly line for drugs in a miniaturized plant, Chem. Commun., 2020,56, 1026-1029
Verena Fath, Philipp Lau, Christoph Greve, Norbert Kockmann, Thorsten Röder, "Efficient Kinetic Data Acquisition and Model Prediction: Continuous Flow Microreactors, Inline Fourier Transform Infrared Spectroscopy, and Self-Modeling Curve Resolution" Org. Process Res. Dev. April 20, 2020
Patrick J. Morgan, Magnus W. D. Hanson-Heine, Hayden P. Thomas, Graham C. Saunders, Andrew C. Marr, Peter Licence, "C–F Bond Activation of a Perfluorinated Ligand Leading to Nucleophilic Fluorination of an Organic Electrophile", Organometallics 2020, 39, 11, 2116–2124
Peter Rodiča, Maria Lekkab, Francesco Andreatta , Lorenzo Fedrizzi, Ingrid Milošev, "The effect of copolymerisation on the performance of acrylate-based hybrid sol-gel coating for corrosion protection of AA2024-T3", Progress in Organic Coatings, October 2020, 147, 105701
Yun Cao, Shichao Du, Xiao Ke, Shijie Xu, Yangshan Lan, Teng Zhang, Weiwei Tang, Jingkang Wang, and Junbo Gong, "Interplay between Thermodynamics and Kinetics on Polymorphic Behavior of Vortioxetine Hydrobromide in Reactive Crystallization", Org. Process Res. Dev. 2020, 24, 1233−1243
Dennis Svatunek, Gottfried Eilenberger, Cristoph Denk, Daniel Lumpi, Christian Hametner, Günter Allmaier, Hannes Mikula, "Live Monitoring of Strain‐Promoted Azide Alkyne Cycloadditions in Complex Reaction Environments by Inline ATR‐IR Spectroscopy", Chem. Eur.J. 2020, 26, 9851 –9854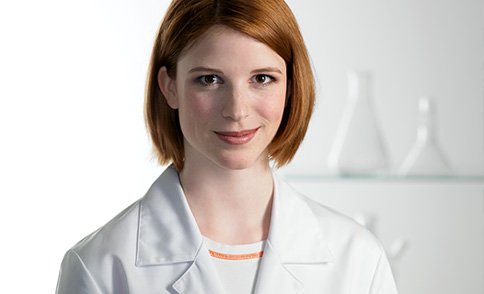 Why Choose ReactIR Over Offline Analysis?
Traditionally, to obtain reaction information, samples are taken for offline analysis using HPLC.  For chemistries in which sample removal results in the loss of key information, or are toxic or otherwise hazardous, this procedure is not straightforward.  Furthermore, chemists must be present to take the sample and then wait for the results before reaction analysis can begin.
These problems have implications, including:
The sample may not be representative
Destruction of intermediate leads to incorrect pathway hypothesis
Poor understanding for air sensitive, toxic, explosive or pressurized systems
Longer development times due to erroneous data because reaction changed
Critical events that impact product or process quality may be missed
ReactIR is Ready!
The ReactIR 702L is the first system that truly merges the power of real-time, in situ FTIR with equivalent operational convenience. ReactIR is ready for every chemist and for every experiment.
ReactIR is Ready to Run Overnight!
ReactIR 702L uses solid-state cooling technology to deliver best-in-class performance - without the need for liquid nitrogen. By eliminating hazardous setup and repetitive Dewar refills, scientists can easily monitor chemistry over extended periods.

ReactIR is Ready to Grab and Go!
Small, stackable units save valuable space in the fume hood offers flexibility to deploy ReactIR in various locations across the lab. An "always on" detector reduces set up time and enables scientists to start collecting data with confidence at a moment's notice.
ReactIR is Ready for Your Chemistry!
Probe- and flow-based sampling technologies enable scientists to study liquid and gas phase chemistry in batch or continuous setups. Fit-for-purpose materials of construction make data collection straightforward in acidic and corrosive environments across a wide range of temperatures and pressures.
ReactIR Applications
ReactIR works in a wide-range of chemistries in which the molecule is infrared active, the chemistry is in solution or off-gas, and the concentration is higher than ~0.1 %.

Common application areas include:
ReactIR versus Raman
A Comparison
Although ReactIR and Raman Spectrometers are often interchangeable and give complimentary information, there are practical differences that influence which one will be optimal. Most molecular symmetry will allow for both FTIR and Raman activity. In a molecule that contains a center of inversion, IR bands and Raman bands are mutually exclusive (i.e. the bond will either be Raman active or IR active but it will not be both). One general rule is that functional groups that have large changes in dipoles are strong in the IR, whereas functional groups that have weak dipole changes or have a high degree of symmetry and no net dipole change, will be better seen in Raman spectra.
Choose ReactIR when:
Reactions in which reactants, reagents, solvents and reaction species fluoresce
Bonds with strong dipole changes are important, e.g., C=O, O-H, N=O
Reactions in which reagents and reactants are at low concentration
Reactions in which solvent bands are strong in Raman and can swamp key species signal
Reactions in which intermediates that form are IR active
Choose Raman when:
Investigating carbon bonds in aliphatic and aromatic rings are of primary interest
Bonds that are difficult to see in FTIR (e.g. 0-0, S-H, C=S, N=N, C=C etc.)
Examination of particles in solution is important (e.g., polymorphism)
Lower frequency modes are important (e.g., metal-oxygen)
Reactions in aqueous media are investigated
Reactions in which observation through a reaction window is easier and safer (e.g., high pressure catalytic reactions, polymerizations)
Investigating lower frequency lattice modes is of interest
Investigation of reaction initiation, endpoint, and product stability of biphasic and colloidal reactions
Need help choosing between ReactIR and Raman?
What's Hiding Between Your HPLC Samples?
This paper presents five examples taken from recent journal articles in which ReactIR accomplishes tasks that would be difficult, impossible, or overly time consuming, if carried out with traditional offline techniques:
Reveal Reaction Mechanisms - Transient Intermediate Detection in a Coupling Reagent
Monitor Difficult to Sample Chemistry - Lithiation Reaction Performed at -70 °C
Track Reaction Progress for Better Yield & Purity - Determination of Optimal Reaction Endpoint
Eliminate Hold Time to Increase Quality & Throughput - Decomposition Leading to Epimerization
Quickly Determine Kinetics - 1st Order Reaction Kinetics in One Experiment
Products and Specs
Documentation
FTIR Spectroscopy for Chemical Reaction Monitoring
Services
Explore our Services - Tailored to Fit your Equipment
We support and service your measurement equipment through its entire life-cycle, from installation to preventive maintenance and calibration to equipment repair.