IND226x Weighing Terminal
Basic weighing, over/under checkweighing, and piece counting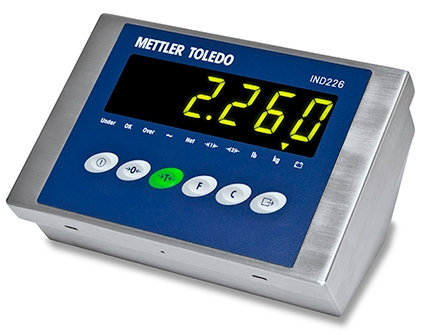 Gain process efficiency and reduce errors
The IND226x weighing terminal offers simple weighing, over/under checkweighing, and counting, for use in hazardous areas. Flexible power options and an intrinsically safe design make this terminal well-suited for basic weighing applications in Division 1 and Zone 1/21 classified hazardous areas. 
Products and Specs
Products and Specs
Filter:
Set filter
Clear All
Degree of protection
Housings
Hazardous area approval
Degree of protectionIP66
HousingsStainless steel
Hazardous area approvalATEX, IECEx, FMUS / FMC, NEPSI
Services
Explore our Services - Tailored to Fit your Equipment
We support and service your measurement equipment through its entire life-cycle, from installation to preventive maintenance and calibration to equipment repair. 
Professional Installation - Get it right from the start
Mar 30, 2020
Mar 30, 2020
Mar 30, 2020
Mar 30, 2020
Mar 27, 2020