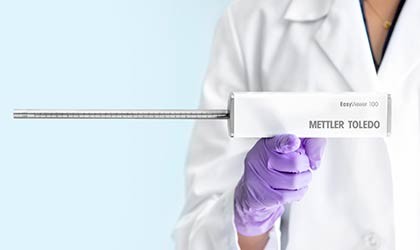 Introducing EasyViewer for Inline Particle Characterization

A step change in ease-of-use makes it possible to get more information from every crystallization experiment.
This online event discusses a new PAT tool – EasyViewer – which combines ease of use with powerful analytics allowing anyone to quickly understand and control their particle processes.
Topics include:
Powerful in situ imaging as a platform tool for crystallization understanding
Image analysis for particle design and optimization
Case Studies demonstrating faster crystallization process development

Join the hundreds of researchers who already viewed this presentation.

Ben Shapiro - METTLER TOLEDO
English ,
Deutsch ,
한국어 ,
中文 ,
日本語
What Scientists Are Saying
Creating Fit-for-Purpose Particles
Particles, crystals, and droplets occur in many chemical processes, across a range of industries, and often pose challenges for scientists and engineers who are tasked with optimizing product quality and process efficiency.
In-process measurement of particles can reduce the error associated with offline sampling, and can provide continuous information about how particles behave under changing process conditions, allowing scientists to understand and optimize difficult processes using evidence-based methods. Crystallization in particular is a challenging particle formation process where the particle size after isolation can have a dramatic impact on all downstream processing operations.
EasyViewer is a probe-based imaging tool that captures high-resolution images of crystals, particles and droplets as they exist in process. With its slim design, smart focus controls and plug-and-play connection, EasyViewer makes unattended image capture at small scales effortless. When combined with iC Vision, an easy-to-use image analysis software, EasyViewer becomes a powerful particle size analyzer that can monitor process changes and quantify particle size and shape in real time. Exceptional information-gathering capacity combined with excellent usability makes EasyViewer a compelling tool that scientists will enjoy using to accelerate decision-making and speed process development.