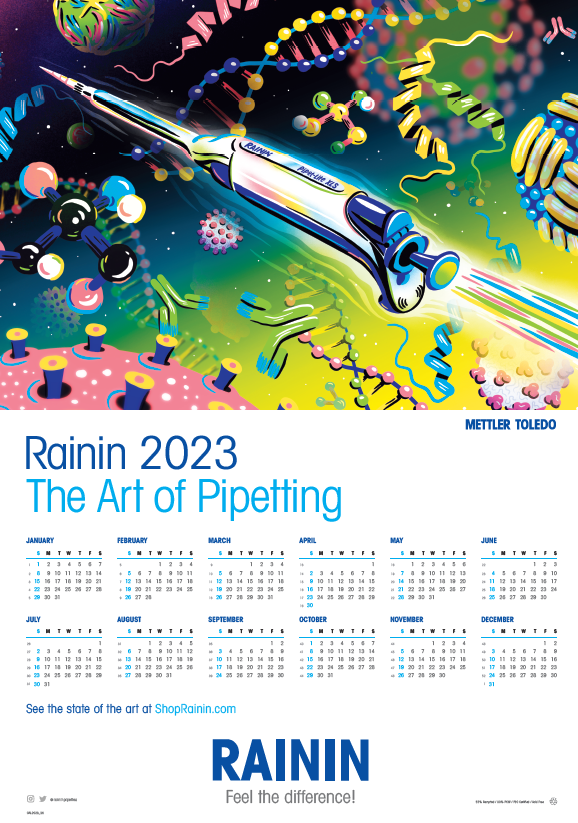 Rainin 2022 Calendar
We mail the Rainin 2023 Art of Pipetting wall calendar free of charge to anyone who requests one. Shipments will begin in early December.
This year Rainin worked with California-based illustrator and muralist Evan Clark. The resulting piece explores the sheer breadth of life-saving and life-enhancing work in which the life science community is involved and the pride we feel every time a researcher trusts a Rainin instrument with their experiment.
Now in its 11th year, the annual Art of Pipetting calendar celebrates the creativity and ingenuity of life scientists worldwide. Whether it's an original work or a reinterpretation of a famous artist's style or masterpiece, this project seeks to liven up the walls of scientists' labs in a way that lets them know how much everyone at Rainin admires and appreciates the work they do.
Order your 2023 Art of Pipetting calendar today!