Calibration and Routine Testing
Maintaining Accuracy Over Time
Having carefully selected your device to ensure it meets your process requirements, how can you be sure that your results will continue to be accurate? Do you know which routine tests are necessary and the frequency of calibration required to mitigate risk and pass any audit?

How does your balance
or scale perform?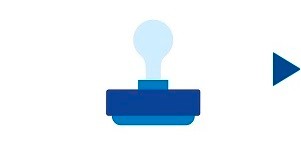 To assess the performance of the device, it needs to be calibrated onsite and in the environment where it is being used. With the Accuracy Calibration Certificate (ACC), METTLER TOLEDO measures the performance of the balance or scale (measurement uncertainty) over the entire weighing range. 
With the result of a calibration, you know how your device performs and how accurate your weighing results are.
The ACC is available with various annexes, depending on your specific needs and regulations.
Is the device
fit-for-purpose?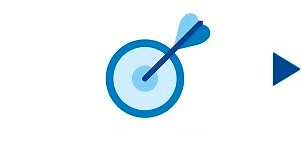 With the GWP® Certificate (as an annex to the ACC), we can help you with the interpretation of the calibration results and determine whether the balance or scale meets your own requirements. This gives you peace of mind that the device is fit-for-purpose and documents that you fulfill your accuracy requirements.
How can you maintain
accuracy over time?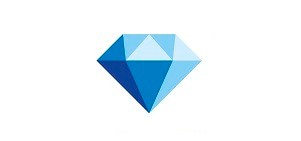 GWP® Verification provides you with an individual calibration and routine testing plan to maintain consistent quality and reduce costs. This is based on a risk assessment which takes into account the impact a wrong weighing result would have and how likely it is to occur.
It also provides you with additional security and regulatory-compliance documentation to pass audits.

SOP Consulting for Global Companies
Do you need support with defining your weighing procedures and maintaining weighing accuracy?
To make your weighing Standard Operating Procedures (SOP) audit-proof, METTLER TOLEDO offers a consulting service for large companies that want to harmonize their weighing SOPs according to Good Weighing Practice for their national or international subsidiaries. We can help facilitate testing of your weighing equipment that is both time- and cost-effective and ensure a global harmonization of your SOP if required. A weighing SOP from METTLER TOLEDO is tailored to fit the needs of your company and includes: 
Frequency of performance verification testing
Tests to perform

Weight standards to use

Testing tolerances based on weighing process requirements

Watch the Webinar on Qualification
Learn more about qualification and how to comply with USP and GMP.

Watch the Webinar on Routine Testing
Learn about the scientific background on routine testing.

Free SOP for Routine Testing
Download our free standard procedures for balance and scale routine testing.
1. Can you describe the value of the METTLER TOLEDO SOP writing service in one sentence?
We provide scientifically sound and cost-efficient quality management of balances and scales based on a standardized, audit-proof SOP written by METTLER TOLEDO experts.
2. What does a weighing SOP project consist of if I ask METTLER TOLEDO to help me?
The exact steps written during an SOP writing project are unique to your company, but the outcome is generally the same: Lifecycle management of balances and scales and a scientific rationale for your weighing quality program. The standard offering is a 4-day project (two days onsite and two days offsite), but it can be adjusted to fit your requirements.
3. How do I know if my weighing SOP is fit-for-purpose based on my industry's practices?
Our experts will ensure that the details of your weighing and testing SOPs fulfill your industry requirements. However, all weighing SOPs focus on two main topics:
Lifecycle management of weighing equipment
Scientifically sound weighing quality management
4. Is it possible to harmonize a weighing SOP across several facilities within my company?
Yes, with METTLER TOLEDO's global network, country-specific or global harmonization of a weighing SOP is possible.