Specialty Chains
Candy scales, cheese scales, coffee scales, tea scales and POS solutions; price computing scales; and retail weighing scales: METTLER TOLEDO Retail can support the most specialized needs for specialty retail chains. Our weighing solutions are reliable, robust, and modernly designed.
In-store restaurants, frozen yogurt shops, salad bars, soup bars, sushi or olive bars: specialty chains depend on weighing scales that are ready for use at all times. Ideal for environments in which high-resolution weight is required, METTLER TOLEDO Retail scales deliver accuracy along with reliable and durable performance. Our solutions offer sturdy design, providing protection against dirt and liquids to meet even the toughest requirements of day-to-day operation. 
Advanced technology
Accuracy is essential with sale-by-weight items—every gram counts. METTLER TOLEDO's weighing technology combines efficiency with state-of-the-art standardized interfaces and open PC-based technology to provide a durable solution.
METTLER TOLEDO's proven weighing technology is designed to work with existing point-of-sale and checkout applications. When a powerful, open-scale platform is needed to combine with a segment-specific POS solution, our systems seamlessly integrate within existing hardware and software architecture.
Slim design
Counter space is often a premium commodity for specialty grocery retail chains. METTLER TOLEDO offers a scale, cash register, and printer as a single unit - leaving more space at the sales counter for products and more room to move at the service counter. Hanging scales also provide specialty chains with fast weighing processes and exceptional transaction speeds to reduce customer wait times, improve customer service and increase efficiency for all sales personnel. Easy-to-use self-service touchscreen scales provide convenient and reliable weighing processes, creating an enjoyable shopping experience for customers. 
Integrated solutions
With a variety of weighing capacities, robust design, and high-quality manufacturing, METTLER TOLEDO solutions are specifically designed to enhance the customer experience with emphasis on speed and space - for quick, hassle-free customer service. Our weighing solutions are designed to deliver high-performance, reliable technology. METTLER TOLEDO is a single source for integrated solutions to easily manage and maintain your network of stores. 
Retail Service
Retailers who invest in weighing, labeling, and packaging solutions from METTLER TOLEDO benefit from unique service and support – guaranteeing maximum productivity and long-term operability of their equipment and applications.
Weighing systems require regular checks and maintenance to ensure they continue to perform accurately. That's why the METTLER TOLEDO Service offering is designed to cover your solution's entire life cycle, extending from installation and training, to maintenance and repairs, to customizable professional services. Our goal: maximize the efficiency and productivity of your operations.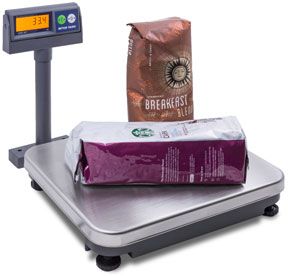 Specialty Chains
Click on the links below to learn more about METTLER TOLEDO product offerings for specialty chains.