Pharmacy
METTLER TOLEDO offers a comprehensive line of weighing instruments to meet the specialized needs of pharmacists. Our precision and analytical balances ensure accurate results in unstable environments. Whether you are mixing formulations or counting pills or tablets, METTLER TOLEDO has a customized solution to meet your everyday weighing needs.
From basic tasks to more complicated weighing procedures, METTLER TOLEDO's balances offer a proven combination of performance and productivity with quick settling time and consistently reliable results. They support a wide range of pharmacy tasks: simplifying the process of dispensing ointments, creams, and medications accurately, as well as providing the precision and reliability necessary for handling top-grade active ingredients like eye drops. 
Consistent and precise
METTLER TOLEDO technologies deliver long-term, guaranteed consistency and precision—even with intensive use. The robust housing of our pharmacy line balances is made of high-quality aluminum, which protects the weighing cell from environmental influences and impacts and is resistant to chemicals. This protective cover encloses the entire housing, safeguarding the balances from stains and scratches. 
User friendly
METTLER TOLEDO pharmacy line offers a high-contrast display with large numbers, clear symbols, and an intuitive menu to enable users to operate the system quickly and easily. Even under extreme lighting conditions, the numbers and symbols are clearly visible on the brilliant backlit display. The SmartTrac feature shows how much of the entire weighing range has been used.
Compact, ergonomic design
METTLER TOLEDO balances with internal adjustment are the ideal choice for delivering precise results, ease of operation, and mobility in a compact, ergonomic design. Certified weights provide customized testing and adjustment capability, with guaranteed traceability. The proven quality of METTLER TOLEDO balances meets every need of your pharmacy, consistently delivering satisfaction to you and your customers. 
Pharmacy Service
Pharmacies that invest in weighing solutions from METTLER TOLEDO benefit from unique service and support – guaranteeing maximum productivity and long-term operability of their equipment and applications.
Weighing systems require regular checks and maintenance to ensure they continue to perform accurately. That's why the METTLER TOLEDO Service offering is designed to cover your solution's entire life cycle, extending from installation and training, to maintenance and repairs, to customizable professional services. Our goal: maximize the efficiency and productivity of your operations.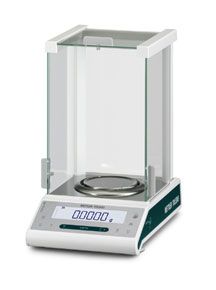 Pharmacy
Click on the links below to learn more about METTLER TOLEDO product offerings for pharmacies.