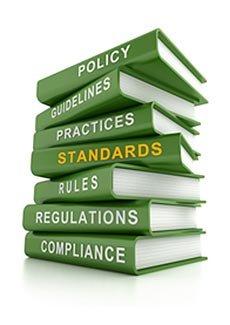 Standardization in Thermal Analysis
Today, standardization in thermal analysis is carried out by many national and international organizations, such as ISO, ASTM, DIN and CEN. Such standards help to establish quality and other criteria between countries, which improves international trade. Certified Norms and Standards also facilitate communication and cooperation between laboratories and other bodies without the need for further testing.
Standardization in Thermal Analysis
In 1965, the first International Conference on Thermal Analysis (ICTA) established a Committee on Standardization to promote the consistent reporting of accurate and reproducible data. Standards are pertinent to many industries using thermal analysis techniques such as differential scanning calorimetry (DSC), thermogravimetry (TGA), thermomechanical analysis (TMA) or dynamic mechanical analysis (DMA). As these vary widely in their mode of operation and sample environments, reported results must include the necessary experimental information so as to enable meaningful comparisons between results from different instruments and laboratories.