StableRak
Rack singoli ad elevato rendimento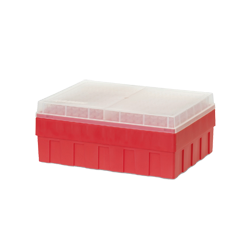 35% di rifiuti in meno
StableRak è un singolo rack da 96 puntali in formato doppio che garantisce operazioni di pipettaggio ad elevato rendimento. Ciascun rack doppio contiene un totale di 192 puntali in un formato standard da 8x12. StableRak produce il 35% di rifiuti in plastica in meno rispetto a due singoli rack tradizionali.

Puntali con filtro: Il rack ideale per chi utilizza i puntali con filtro.
Stabilità: i piedini antiscivolo garantiscono la massima stabilità ed impediscono la fuoriuscita dei puntali.
Facilità d'uso: inserimento rapido dei puntali grazie al pozzetto profondo.
Tipologie e volumi StableRak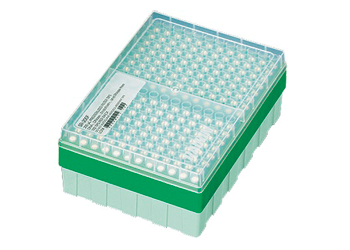 Facilità d'uso
Estremamente pratico e semplice da utilizzare con le pipette multicanale, il pozzetto profondo semplifica l'inserimento dei puntali, mentre la stabilità del rack consente di migliorare le operazioni di pipettaggio.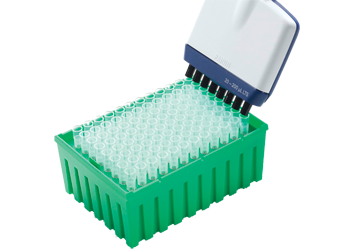 Sterilizzabili in autoclave
Gli StableRak Rainin sono completamente sterilizzabili in autoclave per offrire elevati livelli di pulizia e praticità.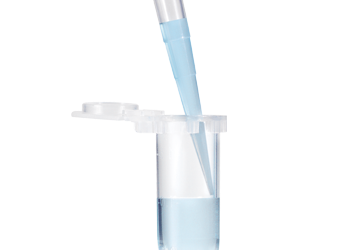 Risparmio di tempo e aumento della produttività
Tutti i prodotti per puntali Rainin sono rigorosamente testati e certificati come privi di:
DNA
DNasi
RNasi
Pirogeni
ATP
Inibitori della PCR
Documentazione
Brochures

By virtually eliminating friction, the Rainin LiteTouch System dramatically reduces the amount of force required to load and eject tips.
Libro Bianco

Get an introduction and practical guide to the proper use, testing, maintenance and calibration of piston pipettes.

Questo articolo presenterà brevemente l'argomento e fornirà consigli specifici sugli aspetti di cui tenere conto nella scelta di un buon puntale delle...

Questo libro bianco dimostra che i puntali Rainin LR sono in grado di "normalizzare" le prestazioni di liquidi con composizioni e proprietà fisiche di...

Le specifiche rigorose dei test ed il design delle procedure di verifica garantiscono la purezza dei puntali Rainin. Questo libro bianco dimostra come...

METTLER TOLEDO Rainin is the pioneer of high purity 'BioClean' tips, creating a range of super-clean tips which are certified to be free of biological...
Rapporti tecnici

The results are in! Rainin aerosol resistant tips protect against cross-contamination of mechanical pipettes by DNA aerosols.

Rainin BioClean pipette tips and capillaries/pistons labeled "Certified RNase-, DNase-, DNA-, Pyrogen-, and ATP-free" have been process-tested and pas...

Clean pipette tips are critical in life science research. To ensure high quality lab results, tips coming into contact with samples must be free of DN...

Pipette tips with filters are often used for PCR-type reactions to prevent cross-contamination of samples. Most filter tips contain pure, polyethylene...

FinePoint aerosol-resistant tips - proven to protect sample and pipettes from aerosol
Assistenza
Assistenza tecnica specializzata - Su misura per le vostre esigenze di pipettaggio
METTLER TOLEDO garantisce un'assistenza tecnica completa durante l'intero ciclo di vita delle pipette, offrendovi le migliori tecniche di pipettaggio, la manutenzione preventiva, la taratura e la riparazione degli strumenti.

Richiedete il servizio di assistenza e taratura delle pipette