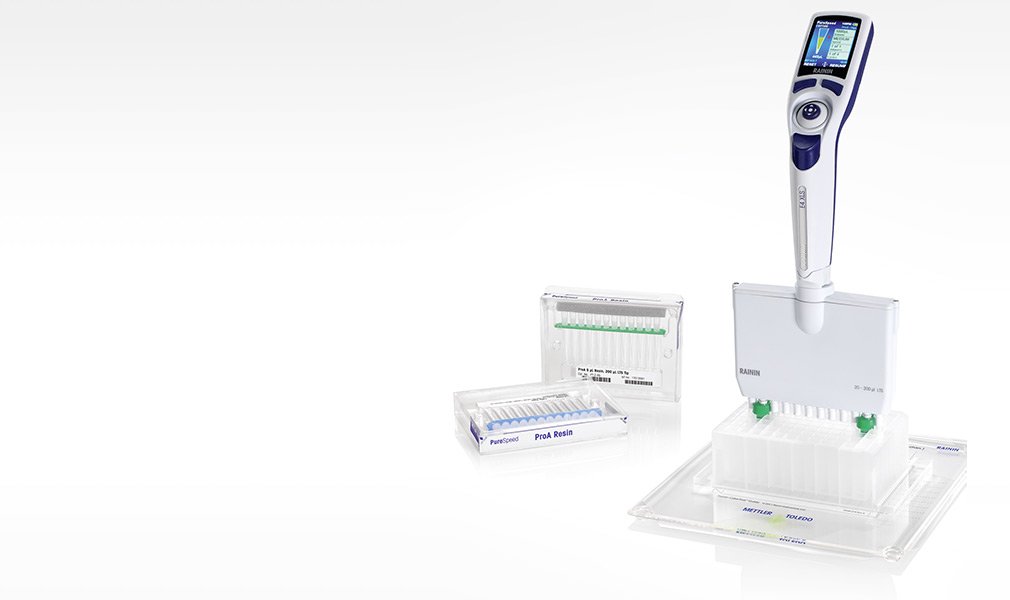 Value and Performance
PureSpeed accessories facilitate the successful use of the PureSpeed System. The PureSpeed Accessory Kit contains a micro SD card which contains the PureSpeed program, a deepwell plate, a plastic mounting base for the PureSpeed System and deepwell plate, adapters for 200 µL and 1200 µL E4 XLS pipettes, Colotrak guide, and manual. Each component is also available separately.

Services
Expert Service – Tailored to Fit Your Pipetting Needs
METTLER TOLEDO supports and services your pipettes through their entire life-cycle, from good pipetting techniques to preventive maintenance and calibration to equipment repair.