Tips LTS 1ML Filter RT-L1000FLR
Low-Retention Tips in Racks.
Racked tips, 1000 μL max. volume, for Rainin pipettes with LTS™ LiteTouch™, low retention, pre-sterilized, filter, 768 tips in 8 racks of 96 (RT-L1000FLR)
Ultra Hydrophobic
These low-retention tips have especially smooth tip surfaces that create very low surface energy to help repel liquids.
Protection from Aerosol Contamination
The hydrophobic filter forms a solid barrier against aerosols and liquids. No contamination, no additives, no flakes, just pure protection.
Practical, Flawless and BioClean
Perfect production, perfect form, advanced designs and 100% inert. In sturdy and reusable racks – Practical, for fast loading and good protection.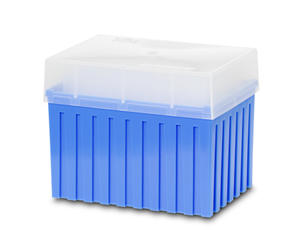 Specifications - Tips LTS 1ML Filter RT-L1000FLR
| | |
| --- | --- |
| Tip Technology | LiteTouch System LTS |
| Volume | 1,000 µL |
| Filter | Yes |
| Speciality format | Low Retention |
| Sterilised | Yes |
| Maximum Volume | 1,000 µL |
| Amount/Quantity | 768 tips in 8 racks |
| Pipette Manufacturer¦Type | Rainin¦E4XLS Adjustable Spacer M/C LTS Pipettes; Rainin¦E4XLS Multichannel LTS Pipette; Rainin¦E4XLS Single Channel LTS Pipettes; Rainin¦Pipet-Lite XLS Multichannel LTS Pipettes; Rainin¦Pipet-Lite XLS Single Channel LTS |
| Material Number(s) | 17007954 |