Tips RT-LTS-A-10µL-/F/L-960/10
Low Retention Filter LTS Tips, Sterilized.
Racked tips, 20 μL max. volume, for Rainin 2, 10 and 20 μL pipettes with LTS™ LiteTouch™, low retention, Sterilized, filter, 960 tips in 10 racks of 96.
Easily pipette proteins, enzymes and DNA
The superhydrophobic tip surface minimizes liquid retention. Less sample retention means less waste, better performance.
Protects against aerosol contamination
Rainin tip filters employ a tortuous path technology to form an effective barrier against aerosols and liquids. Filters eliminate the potential for sample and pipette cross-contamination that could jeopardize results.
LTS tip design
Feel the difference with the Rainin LiteTouch System. LTS dramatically reduces the amount of force required to load and eject tips. The result: less fatigue and less stress on hands and arms.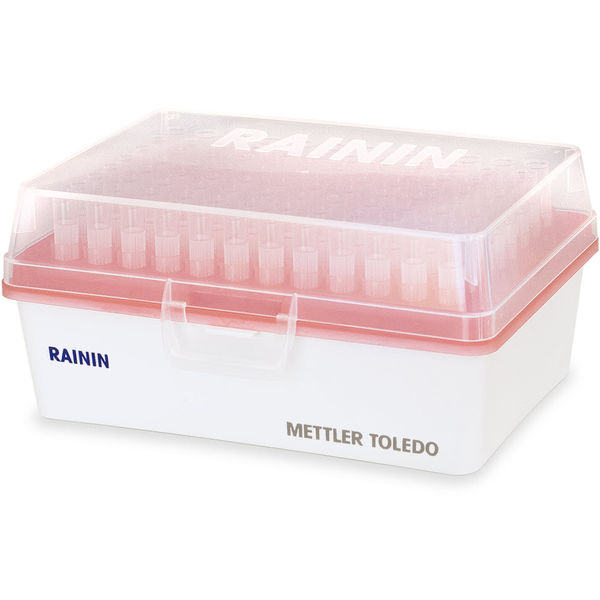 Specifications - Tips RT-LTS-A-10µL-/F/L-960/10
| | |
| --- | --- |
| Tip Technology | LiteTouch System LTS |
| Volume | 10 µL |
| Filter | Yes |
| Speciality format | Low Retention |
| Sterilised | Yes |
| Maximum Volume | 20 µL |
| Amount/Quantity | 960 tips in 10 racks |
| Pipette Manufacturer¦Type | Rainin¦E4XLS Multichannel LTS Pipette; Rainin¦E4XLS Single Channel LTS Pipettes; Rainin¦E4XLS Adjustable Spacer M/C LTS Pipettes; Rainin¦Pipet-Lite XLS Single Channel LTS; Rainin¦Pipet-Lite XLS Multichannel LTS Pipettes |
| Material Number(s) | 30389226 |
Sterilized for your convenience
Ready for immediate use. Sterilized tips are gamma-irradiated to ensure the packaged product is free of bio-burden contamination.
BioClean Ultra
BioClean Ultra tips are free of detectable DNA, DNAse, RNAse, Endotoxin, ATP, protein, protease and PCR inhibitors.