WeightLink™
Perfectly designed to support testing and calibration of balances
Secure Traceability in Balance Testing

With our innovative WeightLink™ system, every test weight has a Unique Identification Number (UIN) on the base which 'links' it to its calibrati...


With our innovative WeightLink™ system, every test weight has a Unique Identification Number (UIN) on the base which 'links' it to its calibration certificate. Calibration and certificate data are stored in a Data Matrix Code (DMC), either adhered to the weight box for individual weights or on the WeightLink™ Card for CarePacs®. The dedicated DMC Scanner reads the two codes and sends the information to the balance. The balance firmware validates the certificate and weight data before allowing the balance test to begin.

With WeightLink™, it is impossible to test using an incorrect weight or a weight which needs recalibrating. The chance of using the wrong weight and the risk of transcription errors from manual data entry are completely eliminated.

Full traceability is assured in 4 easy steps:

Scan certificate data
Scan weight
Perform balance test
Print report
Innovative and Seamless Balance Testing
WeightLink™ is an innovative weight identification system
that guarantees full traceability of your balance tests.

Secure Traceability in Balance Testing
Learn more about WeightLink™ and discover why it is impossible to test using the wrong weight and the how the risk of errors from manual data entry is completely eliminated.

Digital Readable Calibration Certificate – The eData
All necessary calibration data is stored in a data matrix code (eData) which is linked to the correct weight via the UIN. For convenient balance testing, the code is printed on the WeightLink™ Card or adhered to the weight box.

Traceability of Weights Guaranteed
Each test weight has a unique identification number (UIN) on the base which 'links' it to its certificate. Simply scan the weight to automatically transfer the weight UIN into the balance firmware.

Automated Data Transfer with DMC Scanner
The scanner connects directly to the balance via the RS232 port. Image analysis technology is used to scan the UIN on the weight and the code with the calibration certificate eData.

WeightLink™ CarePacs® Diligence in Routine Testing
Achieve maximum safety and productivity in routine testing with only two full traceable weights, linked to their calibration certificate through a unique identification number (UIN).

Enriched Test Reports
The balance firmware records weight parameters and test results, meaning printed reports contain all necessary information to provide full documentation of performed balance tests and to pass all audits with confidence.
Services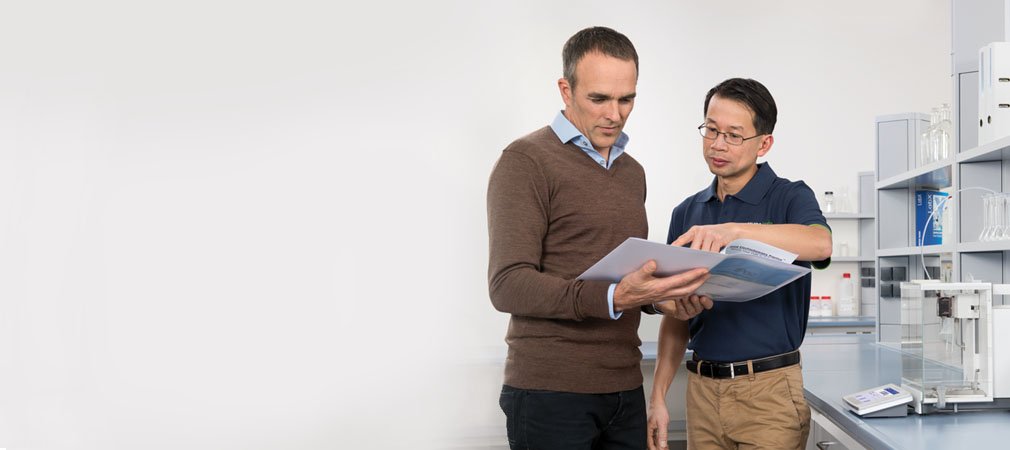 Expert Service for Laboratory Weighing Equipment - Tailored to Suit your Needs
We support and service your laboratory weighing equipment through its entire life-cycle, from installation to balance calibration and from preventive maintenance to balance repair.
Please choose your equippment type: