Weigh Module WKC204C 0.1mg Round SS EN
Compact Weigh Modules.
WKC weigh modules offer a compact and cost-effective solution for on-board weighing in automated applications where high resolution is needed.
Compact Design
Fully integrated electronics help to save space in the machine/instrument design. No additional unit is needed for communication.
Quick Functionality Test
Thanks to the internal weight, it is possible to check correct functioning of the weigh module at any time, even with preloads.
Durable
Stainless-steel housing and coated connection cable protect the weigh module against external physical and electromagnetic influences.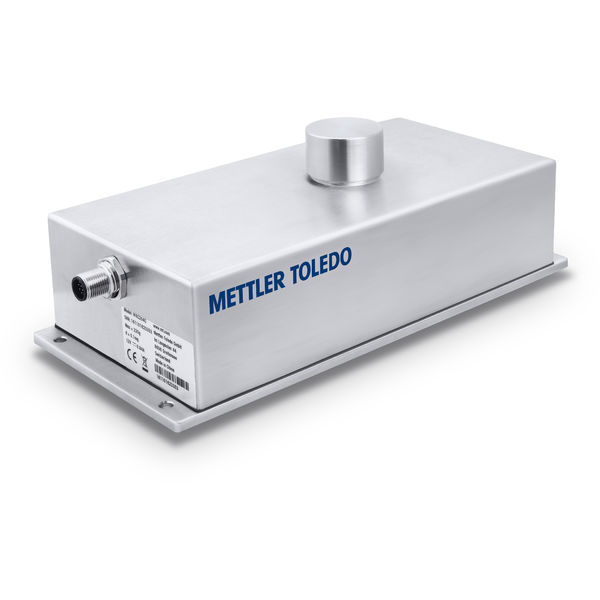 Specifications - Weigh Module WKC204C 0.1mg Round SS EN
| | |
| --- | --- |
| Maximum Capacity | 220 g |
| Dimensions (LxWxH) | 245 mm x 112 mm x 78.5 mm |
| Connector | M12 connector (12 pin) |
| Housing | Stainless Steel V2A (AISI 304) |
| Interface Update Rate (Max) | 92 Hz |
| Interfaces | RS422; RS232C |
| Power Supply | 10 to 30 V DC |
| Readability | 0.0001 g |
| Repeatability (typical) | 0.15 mg |
| Material Number(s) | 30248307 |
High Throughput
Up to 92 weight values per second can be delivered from the load cell, making it suitable for filling and dispensing applications with highest speed requirements.
Reliable Weight Results
Weigh module can be programmed to perform internal adjustment automatically in case of a temperature change in the environment. This would ensure the reliability of the weighing results even with changing environmental conditions.
Standardized Connector
Standard M12 connector of the weigh module enables using standard cables from the market. This increases flexibility of selection from different options, and facilitates purchasing.
Documentation