UC-GTT-M VCO
- Discontinued Product
High-end PC-based Scale with Touchscreen Control for Self-service Areas
The UC-GTT-M VCO self-service scale is the perfect choice for retailers wanting to offer their customers maximum convenience from their self-service scales. With its fast processor and large working and hard disk memory space, the scale can also be used to advertise sales promotions on the touchscreen display or as an interactive self-service info terminal when it is not being used for weighing. User-friendly, interactive and highly accurate, the UC-GTT-M VCO opens the door to a new level of self-service shopping for customers.
The UC-GTT-M VCO is available in black and silver housing.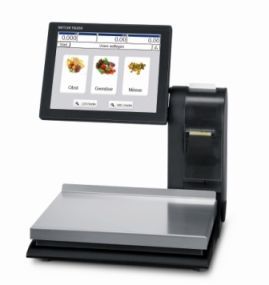 Discontinued since: Apr, 2020
Freshen Up Your Front Line For Bottom Line Results
FreshWay Tower is the new METTLER TOLEDO touchscreen scale that meets the highest demands of ambitious food retailers. FreshWay T combines award-winning design with perfect performance to set new standards in weighing convenience and customer service.
Grocery retailers who choose FreshWay T are assured of high-performance and future-proof state-of-the-art weighing technology. FreshWay T presents an impressive range of custom-designed weighing features for a multitude of retail environments – whether at supermarket service counters, in backrooms and in self-service weighing departments or combined with a POS solution in hot food outlets or deli stores.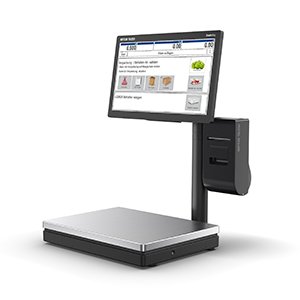 Visit Replacement Product
Documentation - UC-GTT-M VCO
Accessories - UC-GTT-M VCO
Specifications- UC-GTT-M VCO
Specifications - UC-GTT-M VCO
| | |
| --- | --- |
| Description | High-end PC-based Scale with Touchscreen Control for Self-service Areas |
| Performance | 250 GB hard disc, 1024 MB memory, 8 GB SSD (optional) |
| Keyboard | Touchscreen |
| Display | 12,1'' (30,7 cm) Touchscreen in LED-Backlight-Technology, 800 x 600 Pixel, 32 Bit |
| Material Number(s) | 22022130 |
Description:High-end PC-based Scale with Touchscreen Control for Self-service AreasDescription:High-end PC-based Scale with Touchscreen Control for Self-service AreasPerformance:250 GB hard disc, 1024 MB memory, 8 GB SSD (optional)Performance:250 GB hard disc, 1024 MB memory, 8 GB SSD (optional)Keyboard:TouchscreenKeyboard:TouchscreenDisplay:12,1'' (30,7 cm) Touchscreen in LED-Backlight-Technology, 800 x 600 Pixel, 32 BitDisplay:12,1'' (30,7 cm) Touchscreen in LED-Backlight-Technology, 800 x 600 Pixel, 32 BitMaterial Number(s):22022130Material Number(s):22022130