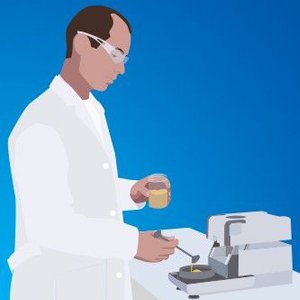 Proper Moisture Determination eLearning Course
Determining the moisture content of a sample is a critical part of many, if not most, manufacturing processes.
There are many stages of the production process where moisture determination benefits the overall quality of the finished product: raw materials, goods-in, storage, in process control, QC, packaging, etc.
However the reference "oven method" can take many hours to reach a result.
A halogen moisture analyzer can provide comparable and traceable results in less than 15 minutes for most samples.
This eLearning course explains how to perform moisture determination using
a halogen moisture analyzer. It enables you to apply the best halogen moisture technology to optimize your process, by enhancing yield and reducing waste.
This Proper Moisture Determination eLearning course explains:

The definition of moisture and moisture content
Most common moisture determination techniques
Installation and cleaning of a moisture analyzer
Which sample handling techniques to use
The benefits of METTLER TOLEDO moisture analyzers
How to develop a moisture method
How to handle special samples