Professional Installation for Product Inspection
For consistent operation and maximum productivity
Search for Product Inspection Specific Services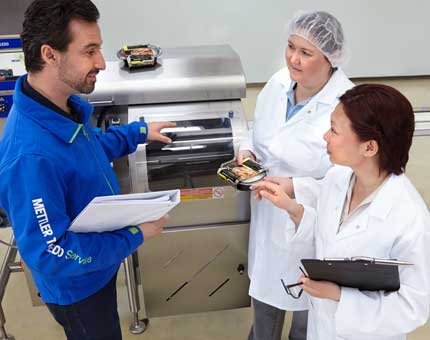 Ensuring peak performance
Professional equipment installation ensures consistent optimised performance of a new system, right from the start. Our installation and equipment qualification solutions (StarterPac/IPac/EQPac) are tailored to your specifications for safe, reliable operation over the lifetime of the equipment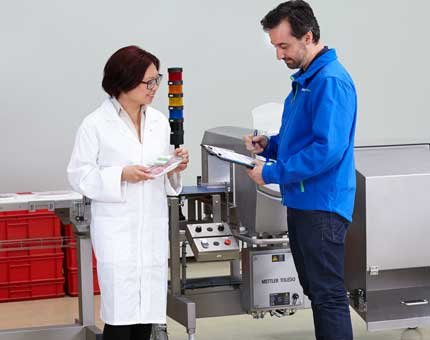 Installation, commissioning & testing
When METTLER TOLEDO equipment is installed at your premises, our professional team of engineers will fit, test and commission your new system in accordance with a range of exacting specifications, making sure it's running properly and delivering optimum performance.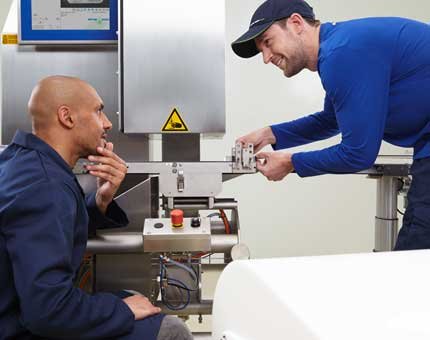 Working with your people
When we install and test METTLER TOLEDO systems on your premises, we will work closely with your technical and operational team to ensure all relevant personnel have a thorough understanding of the equipment being installed, covering operation and maintenance.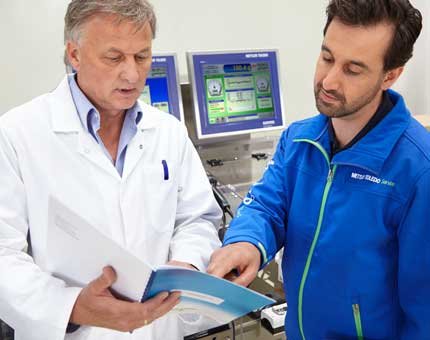 Back-up documentation
Once we have installed new equipment to your specification, we will provide comprehensive documentation that: meets regulatory conditions; sets out machine performance parameters and functionality; provides detailed specifications for operation, maintenance, parts replacement and other matters vital to the smooth-running of the system.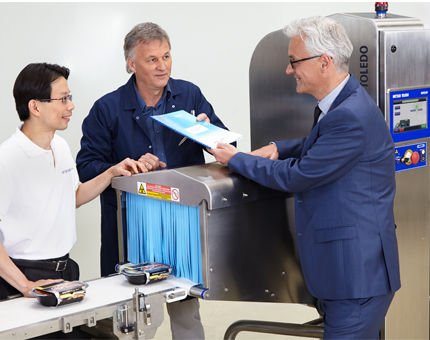 On-site assistance post installation
Start-up Support provides you with an on-site, trusted advisor, offering tailored advice for your specific application after the installation of a new product inspection system, assisting you with:

Fine tuning product settings

Training system operators

Advice on recommended spare parts

Supporting maintenance routines
Back-up documentation
Through the combination of professional installation, setup and configuration, user training and documentation, you can ensure the highest operational performance. Depending on your industry and application, we have three levels of installation packages available to accommodate your specific requirements:
StarterPac Installation – Installation with operational confirmation


IPac Standard Qualification – Installation with traceable documentation


EQPac Comprehensive Qualification – Installation with thorough testing and documentation
Mettler Toledo will set up and configure your inspection equipment to ensure it delivers outstanding performance at all times.
Mettler Toledo can help you with all your installation, equipment and performance verification requirements, keeping you compliant at all times.
Installation and qualification packages for new measuring equipment - ensure compliance of standards and regulations through our qualified installation solutions