Inductive Conductivity Sensors
Low maintenance sensors and meters for harsh conditions.
Inductive Conductivity Sensors

The new InPro7250 Series of inductive conductivity meters from METTLER TOLEDO is designed for in-line measurements of conductivity/concentration levels of acids, bases and salts in liquid media. Main fields of application are in the chemical industry (CPI), pulp and paper processes, as well as monitoring industrial effluents. The design is based on an electrodeless toroidal principle (electrodeless). The sensors of the InPro7250 Series are fully compatible with METTLER TOLEDO's "Advanced and Premium Line" transmitters offering two and four wire instruments.
Products and Specs
Compare the products
Products and Specs
Filter:
Set filter
Clear All
Application
Measurement range
Temperature range
Certification
ApplicationChemical and industrial effluent
Measurement range0...2000 mS/cm
Temperature range-20 to 100 °C (-4 to 212 °F)
ApplicationChemical processes with higher
temperature requirements
Measurement range0...2000 mS/cm
Temperature range-20 to 180 °C (-4 to 356 °F)
CertificationATEX/FM
ApplicationAggressive chemicals
Measurement range0...2000 mS/cm
Temperature range-20 °C to 125 °C (-4 to 257 °F)
CertificationATEX/FM
Documentation
Find information about the products
Applications

The application notes provide an overview of the in-line analyses of conductivity and turbidity, which are vital parameters in improving and tracking...

Application Note - Control of sour water without damaging the pH electrode
Services
Learn more about our service
Explore our Services - Tailored to Fit your needs
We support and service your instruments through its entire life-cycle, from installation to preventive maintenance and calibration to equipment repair.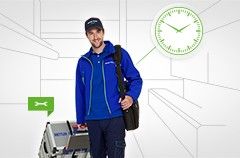 Compliance
Calibration & Quality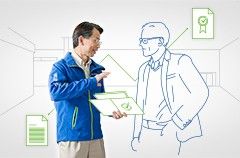 Expertise
Training & Consulting