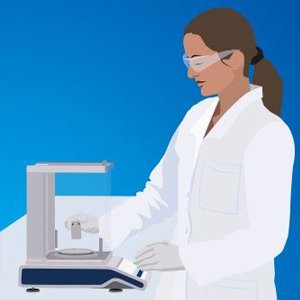 Balance Routine Testing eLearning Course
Balance routine testing ensures that your weighing results remain precise and accurate. Although weighing is just a single step of a typical process chain, it strongly influences the overall quality and integrity of the final results in most laboratory processes. For this reason a balance needs to be calibrated and tested at regular intervals.
An annual service calibration is usually performed by a qualified Service Technician; however it is essential to supplement this annual intervention with regular routine testing of the balance according to a defined schedule, performed by the user. Many balance users actually perform routine testing too often, wasting time and efforts.
This course instructs users on how and when to test a laboratory balance.
It also provides information on important weighing terms, the appropriate test weights to use, correct testing procedures, and how to interpret the results of routine tests.
The course includes an overview of GWP (Good Weighing Practice), which provides a risk-based assessment of each balance in the lab, in order to recommend optimum frequencies for routine testing, based on risk and criticality.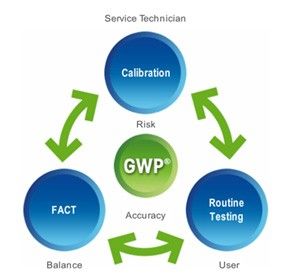 Balance Routine Testing eLearning Schema
This course trains you on how and when to test a laboratory balance. You will learn about:
Important weighing terms
Appropriate test weights
Correct testing procedures
Interpreting test results
Balance Routine Testing will help to:
Achieve and maintain reliable, traceable and accurate weighing results
Minimize weighing errors
The combination of three recognized testing methods allows for minimizing weighing risks and ensuring accuracy.