bTouch scale
Smart Touchscreen Weighing
Rich functionality, superior quality and future-proof techology: bTouch is the new scale for grocery retailers who are looking to move into the performance class of convenient touchscreen weighing. With accurate weighing, fast printing and innovative technology, bTouch brings convenient and intuitive touchscreen operation to sales counters and open markets.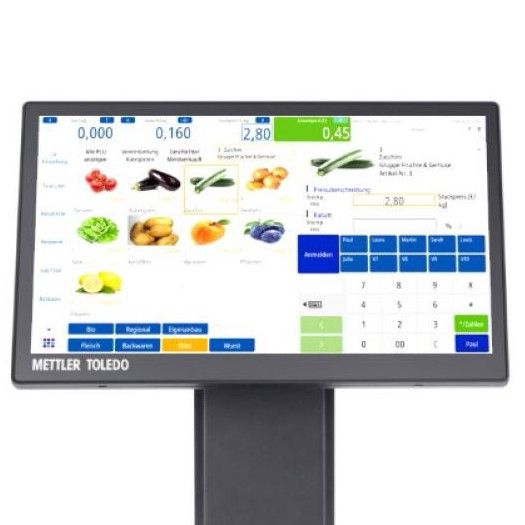 Highly Functional
With its intuitive GUI, powerful search and smooth operation, training new operators is easy and efficient. Your IT department is fully supported with customizations, remote access and other advanced features that enhance asset management, in-store advertising and operations.
Superior Quality
Durable even in the harshest conditions: bTouch eases through printing, weighing, and touchscreen control without losing quality. Designed with ultimate hygiene in mind, pests and insects are unable to penetrate the equipment and damage internal components.
Future-Proof Technology
Enhance customer loyalty and satisfaction. The modern, sleek design with large display improves any store's image. Optional features like the camera module help optimize performance.