Filling and Blending: Less Maintenance, More Yield
Do you want to reduce maintenance costs and risk for your filling process?  Integrating a terminal with POWERCELL weigh modules provides predictive maintenance for increased uptime.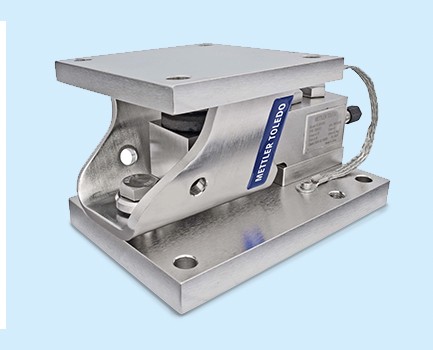 Reliable Filling
Self-learning saves effort, reduces waste and protects margins
New material setup is simplified and accelerated by the terminal's Learn Mode. Operators can program a new target with +/- tolerance values and let IND570fill algorithms automatically calculate the ideal fine-feed rate and spill value control during the first run. Automatic Spill Adjustment continuously improves results by accounting for environmental changes that affect the amount of material still in flight after all the feeding equipment is shut off. Integrated statistics on weigh-in and weigh-out cycles provide data to help identify system adjustments that can shorten cycle times, reduce waste and improve margins.
The IND570fill-POWERCELL®weighing terminal is the ideal controller for semiautomatic filling machines. It includes dedicated filling software with sophisticated algorithms and digital I/Os for direct control of filling valves. This effective combination can stand in for a small PLC system or complement a larger system with the benefit of improving process speed and quality.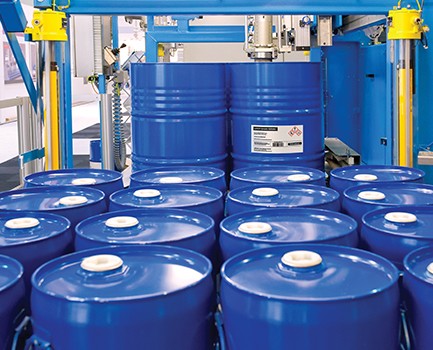 Reliable Filling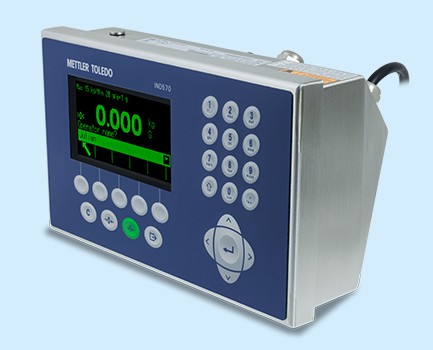 Reliable Filling
Customized blending and filling creates speed and accuracy
The terminal enables filling of single materials or blending of up to six materials using one- or two-speed feed control. Two-speed settings ensure that material transfer is both fast and accurate. Weigh-in cycles (fill, blend) are easily combined with weigh-out cycles (dump, dose) to create broader control solutions. Cycles can be looped to implement continuous processes. Auxiliary devices such as mixers, vibrators or conveyors can be integrated into the process. Such customized cycles can be easily configured within IND570fill's standard software, eliminating the need for specialized programming.
Intelligent load cells provide higher accuracy
The IND570fill-POWERCELL® terminal is combined with PowerMount™ weigh modules which include intelligent POWERCELL® PDX®  load cells with integrated microprocessors. This enables onboard analog-to-digital conversion and eliminates the error-prone transmission of analog values over distance. Environmental factors such as temperature changes and vibrations are also mitigated. In addition, the microprocessor corrects the linearity errors of mechanics and electronics.
Predictive maintenance increases uptime
TraxEMT™ software inside the terminal permanently monitors load-cell performance and warns operators when inspection is needed (unlike traditional weighing equipment where failures or performance degradation can go unnoticed). IND570-fill-POWERCELL® can even send a direct message to the control system or to
the mobile phone of the production manager. These features mean maintenance only occurs when it is actually needed. This reduces the number of machine stops for preventive maintenance, which in turn reduces operating costs as well as the risk of rework and wrong batches.