Upgrade and Refurbishment
Rail Scales
Search for Rail Scales Specific Services
Peak performance and improved uptime
Due to heavy traffic and environmental conditions, the performance of a rail scale can deteriorate over its operating life. Components eventually wear out, new technology becomes available and operational requirements change requiring new functionalities to improve safety, uptime and performance.

Upgrading your scale improves its functionality and accuracy, taking advantage of technological developments


Refurbishing your rail scale returns it to a safe, original manufactured condition
Leverage your existing investment
Upgrading or refurbishing your rail scale system has several benefits, including:

Improved uptime and performance
Extended scalelife
Ensured compliance with standards and regulations
Extended spare parts availability
Reassurance of safe operation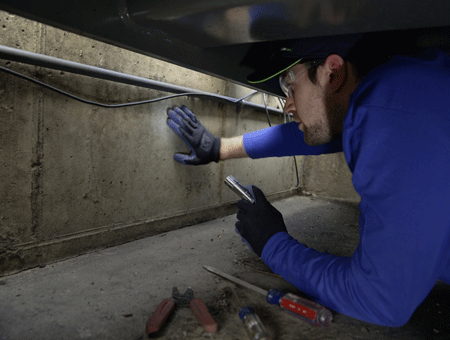 Rail scaleupgrades
Weighbridge, indicator, peripherals or software upgrades enhance the functionality of your rail scale system beyond its currentcapabilities.
METTLER TOLEDO Service Technicianswill upgrade your scale:

Utilizing the latest technological developments
Increasing the functionality of your equipment
Improving accuracy, uptime, performance and compliance
Rail scale refurbishment
METTLER TOLEDO offers equipment refurbishment that will return the functionality of your rail scale system to its original capabilities. METTLER TOLEDO Service Technicians will:

Renovate your equipment
Replace worn out parts with originally manufactured parts
Return equipment functionality to a like-new state
Our preventive maintenance service ensures you maintain productivity, extends equipment life and enables your rail scale system to perform with the highest reliability and accuracy...
Fast, reliable repair services for rail scale systems using the right skills and tools, original spare parts and dependable support.
Our Calibration Services ensure rail scale systems perform accurately to protect your profits and complywith local regulations.