Forklift Scale TLF820-5-Ⅲ-1250E
Seamless integration, low-cost ownership.
The TLF820 forklift scales increase productivity with one-step weighing and seamless integration into the logistics process. Designed for tough industrial environments, they set the standard for reliability, safety, and accuracy in heavy-use applications.
Smart integration and process efficiency
Weight is transmitted seamlessly from an embedded smart PC. Preconfigured workflows offer step-by-step guidance, reducing effort and human-error.
Reduced risk of accidents
Largest viewing window in the industry offers maximum visibility. The terminal is virtual. No unnecessary hardware for operator comfort and safety.
Long life, doesn't break down
The TLF820 has been tested to the extreme and has proven not to break, even if it crashes.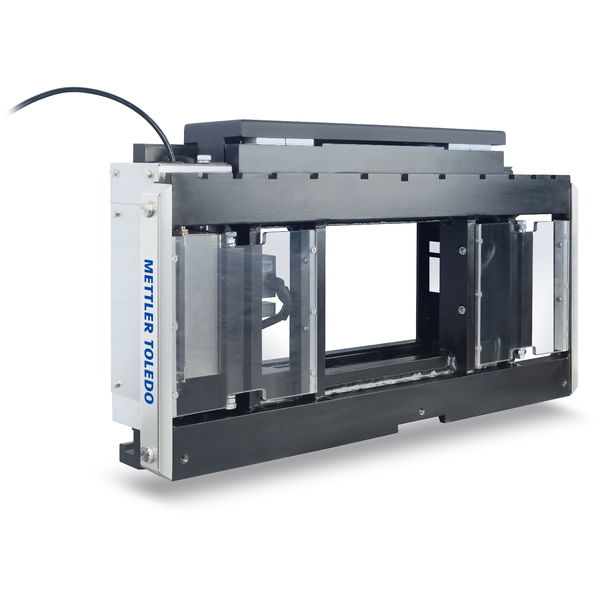 Specifications - Forklift Scale TLF820-5-Ⅲ-1250E
| | |
| --- | --- |
| Maximum Capacity | 10,000 lb |
| Capacity | 10,000 lb |
| Resolution | 10 lb |
| Width of Carriage | 1,250 mm |
| Material Number(s) | 30460496 |
Cut maintenance costs in half
Unique 3-point suspension holds calibration for 12 months, meaning no need for regular scheduled service. Robust design reduces unplanned service and repair.
Accuracy in all conditions
For use in harsh industrial environments, the TLF820 delivers accurate weighing results, even in the toughest conditions.
Documentation
TLF820 Forklift Scale Documentation